IS YOUR TANK TERMINAL READY FOR TOMORROW?
The liquid bulk market is incredibly dynamic. How do you make sure that you, as a terminal operator, keep up to date with all the developments, and don't miss new opportunities to grow your business?
In this white paper, we'll explore the fundamentals of the tank terminal industry, the benefits of market intelligence and continual commercial assessment of your business, and how strategy consultancy can help you prepare your terminal for the future.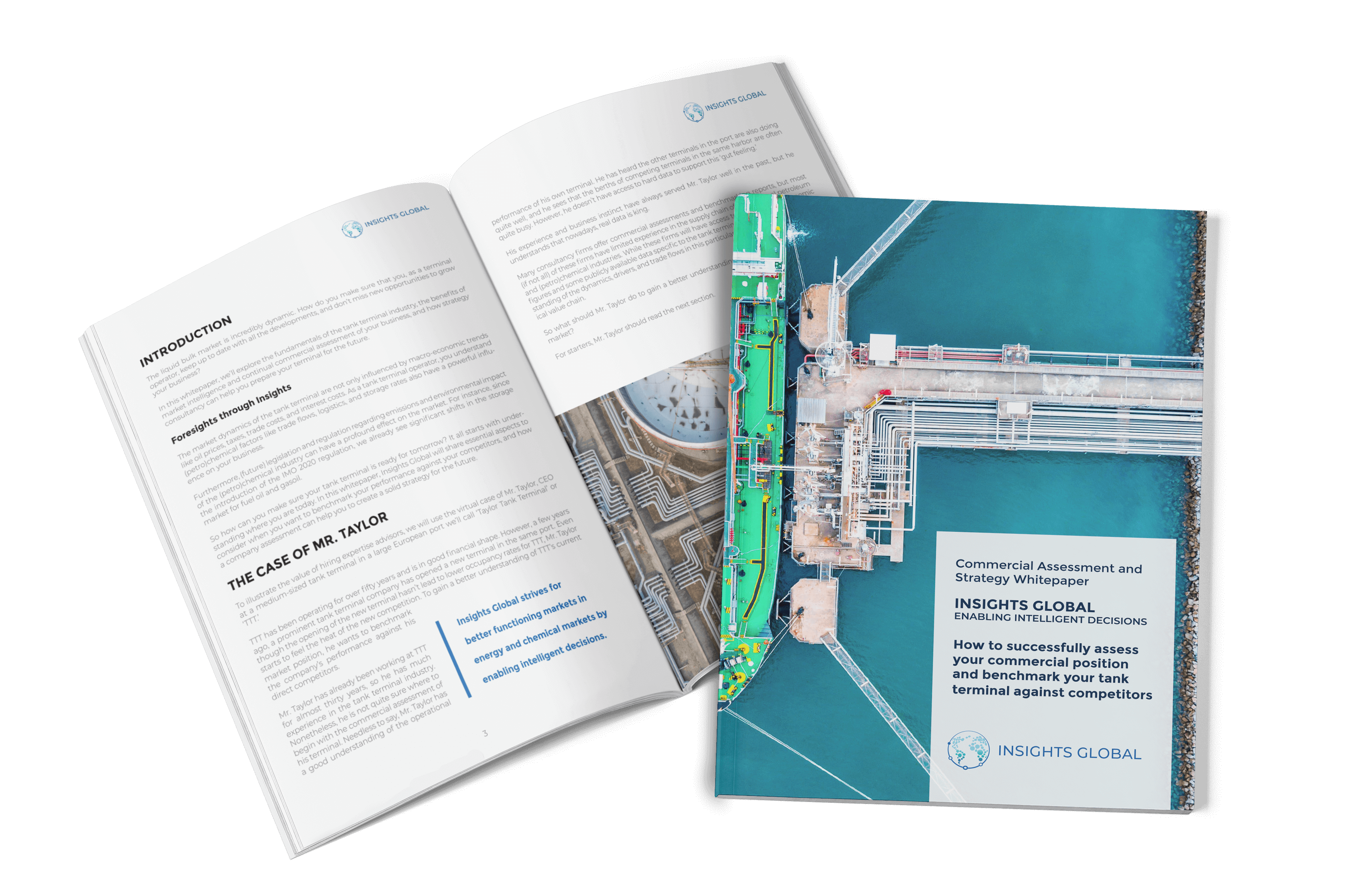 Download the free white paper