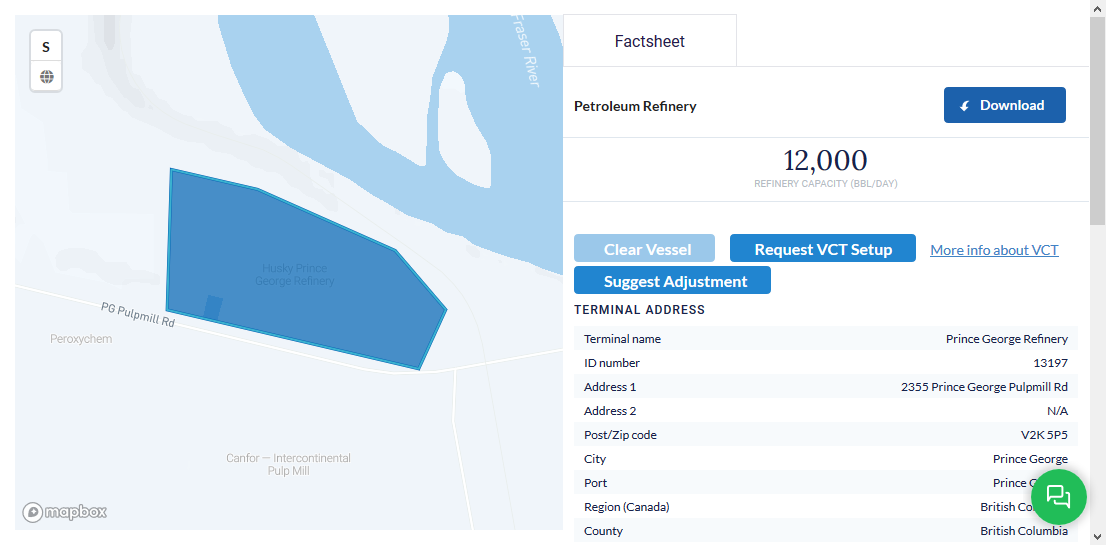 Renewable Diesel Plant Proposed at Prince George Refinery
Plant would be the first of its kind in Canada.
The company that owns the Prince George Refinery is looking to develop a plant on the refinery site to convert vegetable oils, used cooking oil and animal fats into millions of litres of renewable diesel per year.
Calgary-based Tidewater Midstream and Infrastructure Ltd. Is seeking city council's approval to rezone part of the refinery site on PG Pulpmill Road to allow the construction of the plant. A project summery provided to city council by the company said Tidewater hopes to begin construction as early as this month and have the facility operational in two years or less.
Once complete, the plant is expected to produce 150 million litres of renewable diesel per year – nearly 25 per cent of the province's target to produce 650 million litres of renewable fuel in B.C. by 2030.
"Renewable diesel differs from bio diesel in that it lacks the oxygen that makes bio diesel prone to separation and unsuitable for cold temperatures without blending; renewable diesel does not require blending with traditional diesel to be utilized, and is, therefore not subject to blending limitations," Tidewater's report said. "Once in operation, the Prince George renewable diesel facility is estimated to have a carbon intensity (CI) rating of 10-20 g CO2eq/MJ, which yields an ~80-90% reduction in greenhouse gas (GHG) emissions based on various viable feedstocks."
Tidewater says its proprietary process produces renewable diesel that meets all the specifications for diesel in Canada and the U.S. While the technology has been commercialized in Europe, the U.S. and Asia, the Prince George Refinery project would be the first in Canada.
The project would use much of the current infrastructure of the Prince George Refinery, however the project will require the installation of a small boiler, several heaters and six additional storage tanks on the site.
"The gas fired heaters and the small boiler will utilize modern burner technology to minimize combustion emissions," Tidewater's report said. "The reformer gas fired heater will be equipped with a Selective Catalytic Reduction (SCR) unit to minimize emissions. SCR is a process capable of abating emissions of nitrogen oxides (NOX) to extremely low levels by utilizing an ammonia catalyst to convert the nitrogen oxides to naturally occurring nitrogen and water."
A "minimal increase in emissions" were expected as a result of the project.
The rezoning necessary for the project are going before city council on Monday night for first and second reading. Public consultation and a public hearing will be required before council considers final approval of the rezoning.
Tidewater purchased the Prince George Refinery from Husky Energy in 2019.
PrinceGeorgeCitizen, by Arthur William, July 16, 2021