Quick insight ARA Tank Terminal capacity expansion
The ARA region is an important trading hub in Northwest Europe due to its infrastructure and fundamentals to serve the physical market for liquid trade. Location is key and ARA's location is exceptional due to the Rhine river that connects with the Benelux countries, Switzerland, France and Germany. Also the ARA region provides refining facilities, tank storage and is seen as oil pricing center.
In the first image you can view the evolution of the tank terminal capacity in the greater ARA region. Important capacity additions in the past two years were done by Botlek Tank Terminals, Koole Tank Storage Minerals and NoordNatie Antwerp. At the same time we can observe various expansion activities in the ARA region, which will increase the current tank storage capacity further.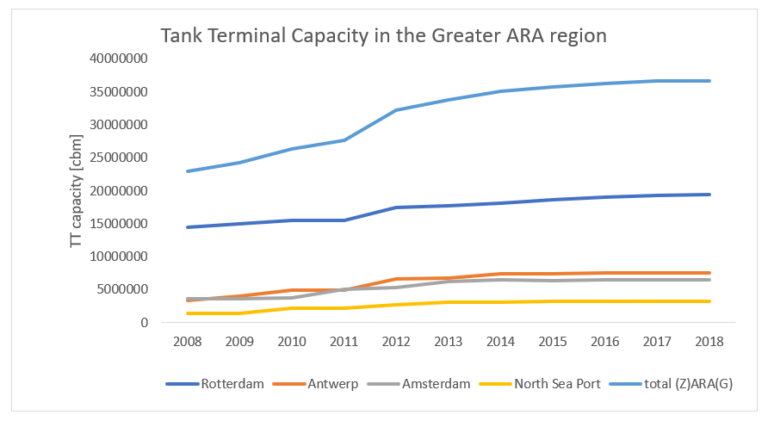 Secondly in the image below you can see the capacity under construction. Various players will also be adding capacity to their current storage capacity. The total amount of storage capacity under construction will be about 2.3% of current installed capacity and will be accessible in the coming years. Besides expansions , new terminals are expected to be built as well in various ports, focusing on liquid bulk like mineral oil products & petrochemicals.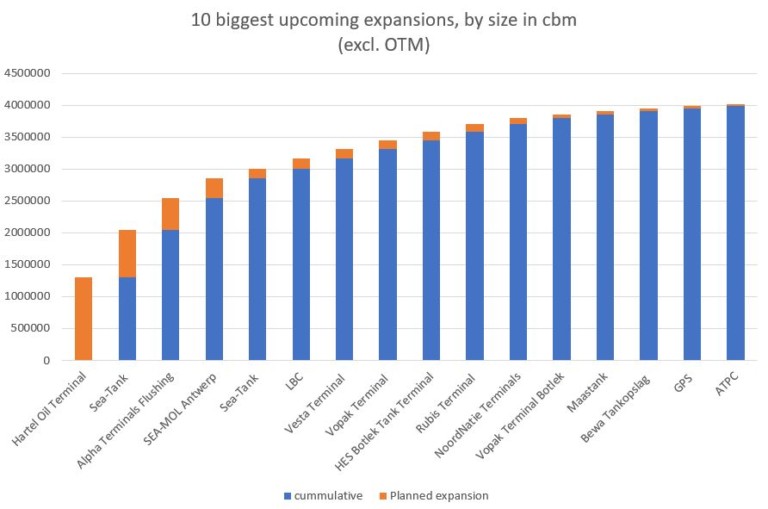 We do expect some changes that might alter the ARA fuel oil market and petrochemical market and may therefor influence the tank storage market in those segments. Are you interested to get more information contact us at the headquarters in the Netherlands at +31 (0) 850 66 25 22.
Access more than 4,900 independent tank terminals on our newly released platform. See for yourself by registering for our free trial.
The contents of this article from Insights Global has been written with the greatest possible care. However, Insights Global cannot guarantee the accuracy or completeness of the information. The content of Insights Global blog publications therefore are not legally binding. Insights Global accepts no liability which might arise from the content of its blog.