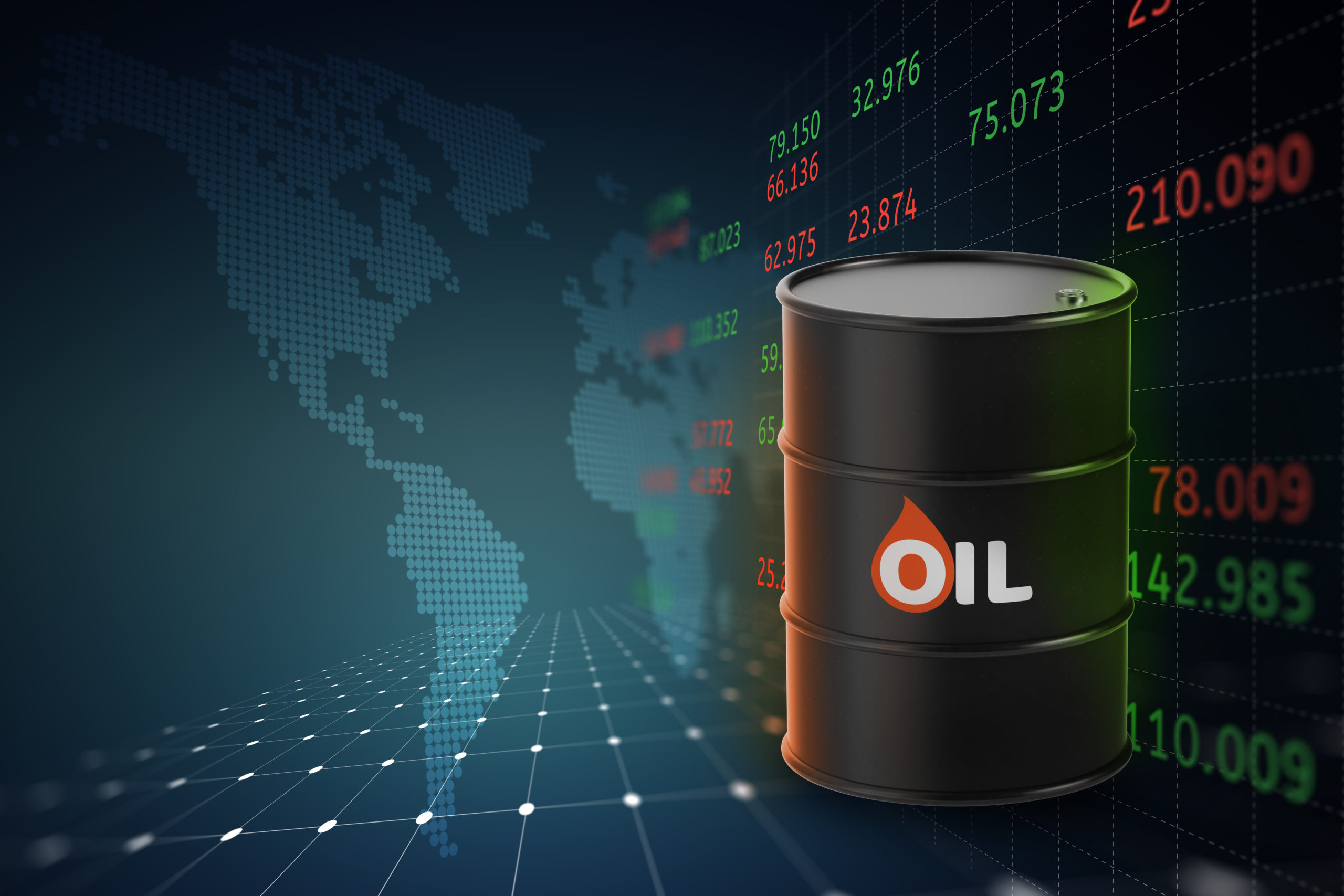 Oil Prices Continue to Climb: What's Moving the Needle?
U.S. crude prices appear on track for the third consecutive weekly rise as investors looked past the Energy Information Administration's ("EIA") report showing a surprise build in stockpiles and turned their attention to the strained market fundamentals.
On the New York Mercantile Exchange, WTI crude futures increased 1.8% to settle at $110.24 a barrel yesterday after climbing $6.47 on Wednesday.

Before going into the other factors, let's dig deep into the EIA's Weekly Petroleum Status Report for the week ending May 6.
Analyzing the Latest EIA Report
Crude Oil: The federal government's EIA report revealed that crude inventories rose 8.5 million barrels compared to analyst expectations of a 300,000-barrel decrease. A sharp drop in exports primarily accounted for the unexpected stockpile build with the world's biggest oil consumer even as refinery crude runs rose and production declined. Total domestic stocks now stand at 424.2 million barrels — 12.5% less than the year-ago figure and 13% lower than the five-year average.

On a somewhat bullish note, the latest report showed that supplies at the Cushing terminal (the key delivery hub for U.S. crude futures traded on the New York Mercantile Exchange) decreased 587,000 barrels to 25.9 million barrels.

Meanwhile, the crude supply cover was up from 26.7 days in the previous week to 27.1 days. In the year-ago period, the supply cover was 32.3 days.

Let's turn to the products now.

Gasoline: Gasoline supplies decreased for the sixth week in succession. The 3.6-million-barrel drop was attributable to strong demand and exports, as well as lower imports. Analysts had forecast that gasoline inventories would fall by 1.7 million barrels. At 225 million barrels, the current stock of the most widely used petroleum product is 4.7% less than the year-earlier level and 5% below the five-year average range.

Distillate: Distillate fuel supplies (including diesel and heating oil) logged its fifth weekly fall in a row. The 913,000-barrel decline primarily reflected higher exports. Current inventories — at 104 million barrels — are 22.6% below the year-ago level and 23% lower than the five-year average.

Refinery Rates: Refinery utilization, at 90%, rose 1.6% from the prior week.
Final Words
Oil prices ended above $110 yesterday, primarily reflecting concerns about supplies from Russia, which is one of the world's largest producers of the commodity. Raising the prospect of a dramatic fall in crude flows, speculation has it that the European Union could shortly follow the United States in blocking imports of Russian energy to protest Moscow's invasion of Ukraine.

While there are jitters over soaring inflation, a strong greenback, stuttering economic growth and the coronavirus lockdowns in China (the world's second-biggest oil consumer), these have been more than offset by the pending European embargo that could lead to an acute supply squeeze.

As it is, the Oil/Energy market continues to enjoy support from geopolitical uncertainty amid Russia's military operations in Ukraine. In March, crude prices surged to multi-year highs of $130-a-barrel.

Even the fundamentals point to a tightening of the market. Per the latest government report discussed above, U.S. commercial stockpiles have been down more than 12% in a year, prompted by the demand spike owing to the reopening of economies and a rebound in activity.

As a matter of fact, the Energy Select Sector SPDR — an assortment of the largest U.S. companies thronging the space — has risen 40.7% year to date against a 17.5% loss for the broader S&P 500 benchmark.

Consequently, the top three gainers of the S&P 500 this year are all energy-related names: Occidental Petroleum OXY, Valero Energy VLO and Coterra Energy CTRA.

Occidental Petroleum: OXY, carrying a Zacks Rank of #2 (Buy), is the top-performing S&P 500 stock in 2022 with a gain of 104.3%. Occidental Petroleum's expected EPS growth rate for three to five years is currently 32.8%, which compares favorably with the industry's growth rate of 22.1%.

OXY has a projected earnings growth rate of 264.3% for this year. The Zacks Consensus Estimate for Occidental Petroleum's 2022 earnings has been revised 88.4% upward over the past 60 days.

Valero Energy: This Zacks Rank #2 (Buy) stock has jumped 60.3% year to date. VLO beat the Zacks Consensus Estimate for earnings in each of the trailing four quarters, the average being 84.3%.

Valero Energy is valued at around $49.1 billion. VLO has a projected earnings growth rate of 353.7% for this year.

Corterra Energy: This Zacks Rank #1 (Strong Buy) stock was the third-best performer in the S&P 500 Index, with shares appreciating 57.9% so far in 2022. CTRA has a projected earnings growth rate of 81.8% for this year.
Yahoo! Finance by Nilanjan Choudhury, May 23, 2022