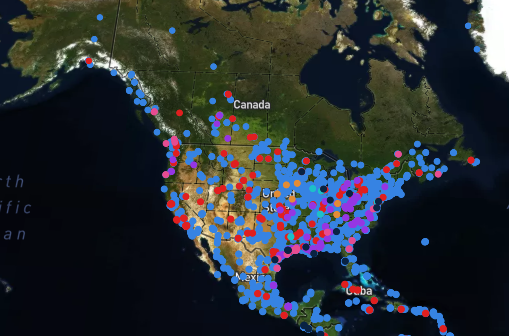 Oil Majors Exxon And Chevron Shift Focus To Americas
Both ExxonMobil and Chevron have sold off non-core assets in other parts of the world in recent years.
Exxon and Chevron are betting big on oil and gas assets in the Americas as they seek to capitalize on abundant resources with good returns closer to home.
Both U.S. supermajors have said in their releases about the 2023 capital budget allocation that they would focus on the Permian and a handful of oil and gas projects in North and South America.
Over the past year, Exxon quit Russia after the Russian invasion of Ukraine, and Chevron saw its concession agreements in Indonesia and Thailand expire.
In the past few years, Chevron has sold assets in the UK, Denmark, and Brazil, among others, according to The Wall Street Journal. Exxon, for its part, has either sold or is trying to sell assets in Nigeria, Egypt, and Chad, among others.
In its corporate plan through 2027, Exxon said last month that its investments in 2023 were expected to be in the range of $23 billion to $25 billion "to help increase supply to meet global demand."
More than 70% of Exxon's capital investments will be deployed in strategic developments in the U.S. Permian Basin, as well as in Guyana, Brazil, and LNG projects around the world.
By 2027, upstream production is expected to grow by 500,000 oil-equivalent barrels per day to 4.2 million oil-equivalent barrels per day, with more than 50% of the total coming from these key growth areas.
Some 90% of the upstream investments that bring on new oil and flowing gas production are expected to have returns greater than 10% at prices less than or equal to $35 per barrel, Exxon said.
Chevron continues to bet on the Permian, too. Its upstream capex—out of organic capex of $14 billion for 2023—includes more than $4 billion for Permian Basin development and roughly $2 billion for other shale and tight assets.
More than 20% of upstream capex is for projects in the Gulf of Mexico, Chevron said last month.
Oilprice.com by Tsvetana Paraskova, January 19, 2023