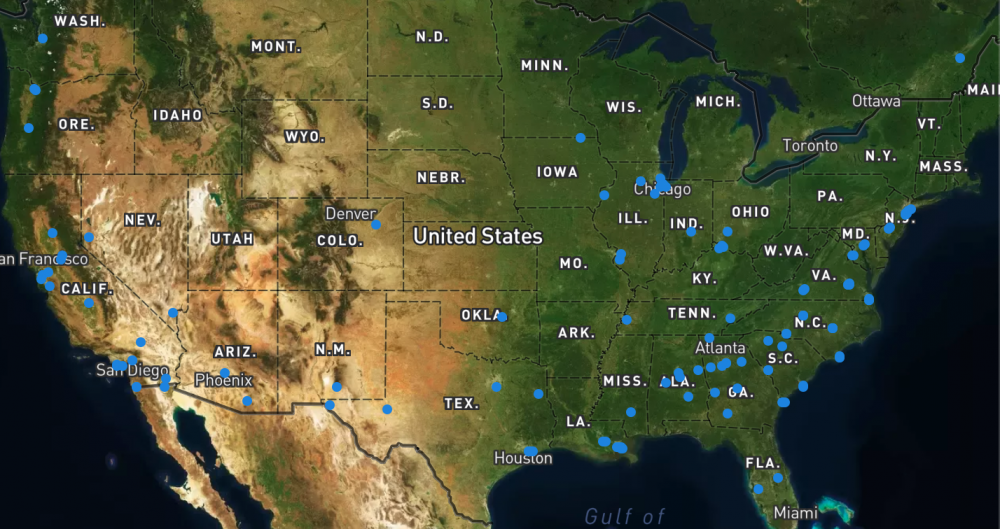 Is Kinder Morgan Returning to Growth?
Kinder Morgan (NYSE:KMI) just reported excellent Q2 2021 earnings and raised its guidance. The pipeline giant is on its way to generating its highest distributable cash flow (DCF) and adjusted earnings before interest, taxes, depreciation, and amortization (EBITDA) in five years, as oil and natural gas prices remain at solid levels. 
The company just made two key acquisitions that will grow its natural gas business and give it exposure to the emerging renewable natural gas (RNG) industry. These acquisitions, paired with a rich project backlog, give Kinder Morgan plenty of outlets to increase its earnings.
Given this backdrop, is Kinder Morgan finally returning to growth? And if so, is that necessarily a good thing?
Cautious growth
Growth can be risky and capital intensive but can also pay off big time. Debt worked to Kinder Morgan's advantage in the early 2010s. The company's top- and bottom-line performances were impressive, and Kinder Morgan stock became a Wall Street darling. However, debt can be a double-edged sword and got the better of Kinder Morgan by bloating its balance sheet and straining its business during the oil downturn of 2014 and 2015.
For the past few years, Kinder Morgan has been pounding the table on capital discipline. To its credit, it has successfully transitioned its business away from high spending toward generating DCF to support a growing dividend. It's also taken a lot of that excess DCF and used it to pay down debt. Now, it's safe to say that its balance sheet is in its best shape in five years.
Given management's conservative bent, investors may be surprised to learn that the company may be returning to growth. And given its rocky past, the last thing investors want to see is Kinder Morgan ramp spending, overexpand, and then implode again.
Funding acquisitions with cash
The good news is that Kinder Morgan seems to be taking a responsible yet purposeful approach to growing its business. Strong DCF generation and a decent existing cash position allowed it to acquire Stagecoach Gas Services for $1.23 billion in cash, not debt.
Stagecoach plays into Kinder Morgan's Northeast portfolio of assets by adding 185 miles of pipeline and 41 billion cubic feet (bcf) of storage capacity. Although Kinder Morgan sees most of the growth in U.S. natural gas coming out of Texas and Louisiana, it also views the east coast as an underserved region when it comes to natural gas infrastructure. 
During its 2Q 2021 conference call, Kinder Morgan CEO Steve Kean said that "the Stagecoach assets are well interconnected with our Tennessee Gas Pipeline system, as well as other third-party systems in a part of the country that is constrained from an infrastructure standpoint, and frankly, where it is difficult to get new infrastructure permitted and built."
For years, companies have tried and failed to build pipelines in the region. High upfront costs, regulatory hurdles, and environmental opposition have all been major barriers to entry. Therefore, Kinder Morgan is probably better off buying existing assets than building new ones.
Kinder Morgan's $310 million acquisition of Kinetrex Energy plays into the long-term potential RNG. Landfills generate a substantial amount of methane emissions. Capturing methane from landfills and turning it into useful energy has potential as an ESG-friendly investment for companies like Kinder Morgan.
In the short term, Kinetrex also has significant LNG storage assets. In fact, Kinder Morgan estimates that around 40% of Kinetrex's business is currently tied to LNG, but the RNG business will grow to comprise 90% of the business over time.
Fewer dividend raises may be a good thing
During its 2Q 2021 conference call, Executive Chairman Rich Kinder stressed that the company remains focused on growing the dividend, preserving the balance sheet, making acquisitions, and buying back shares when the time is right. However, he views all of these opportunities "in concert," indicating the company may feel less inclined to buy-back shares or significantly raise the dividend if it's spending money on growing the business, instead.
At the end of 2019, Kinder Morgan announced its intentions to raise its annual dividend from $1 a share to $1.25 a share in 2020. The COVID-19 pandemic threw a wrench in this plan. The company's most recent dividend raise puts the annual payout at just $1.08 per share.
If Kinder Morgan's two recent acquisitions have a drawback, it's that they eat up cash that may have otherwise been used to raise the dividend. But given that Kinder Morgan stock already yields over 6%, compared to just 1.27% for the average stock in the S&P 500, it seems best that the company institutes minor dividend raises and focuses on other ventures, instead.
Fool, by Daniel Foelber, August 10, 2021