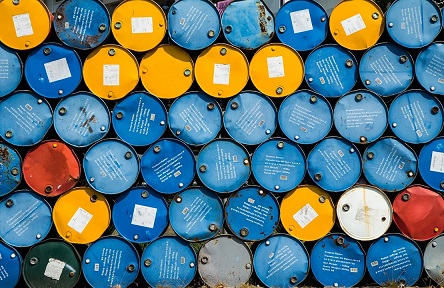 Inventories of oil products independently held in ARA fell
Inventories of all surveyed products fell week on week, with the exception of gasoline stocks which reached fresh six-month highs. Gasoline inventories rose on the week to their highest since 7 February as market participants arranged cargoes ready for export to the US and West Africa. Barge congestion remained a factor in the Amsterdam area for the second consecutive week with barges and tankers competing for loading and discharge terminals. Outflows to the US and West Africa rose week on week and tankers also departed for west Africa. Tankers arrived in ARA from France, Germany, Sweden and the UK.
Naphtha inventories fell following a week-on-week fall in imports. Demand from along the river Rhine fell owing to upcoming petrochemical plant maintenance in Germany. Interest from gasoline blenders was more robust and most of the incoming naphtha was probably destined for the northwest European blending pool. Tankers arrived from Algeria, Norway, Russia and the UK.
Gasoil inventories fell with inland demand for diesel prompting the second consecutive week-on-week rise in barge flows up the river Rhine. The volume of incoming gasoil rose on the week and tankers arrived from Russia and the US. But more gasoil also left the area, with tankers departing for France, the Mediterranean and the UK.
Fuel oil inventories fell by on the week. The Suezmax Militos departed Rotterdam for Singapore and tankers also departed for west Africa. Demand for high sulphur fuel oil is under long-term downward pressure from upcoming changes to maritime fuel regulations. Tankers arrived from the Black Sea, Latvia, Poland and Russia.
Jet fuel stocks in ARA fell by to reach their lowest since 11 April. Demand from the aviation sector was firm in line with seasonal expectations, and no jet fuel tankers arrived from elsewhere. An anticipated turnaround at South African firm's 105,000 b/d Engen refinery has prompted the diversion of two jet fuel tankers to the area that were originally expected to discharge in northwest Europe. Tankers departed the ARA area for Ireland and the UK.
Make intelligent decisions!