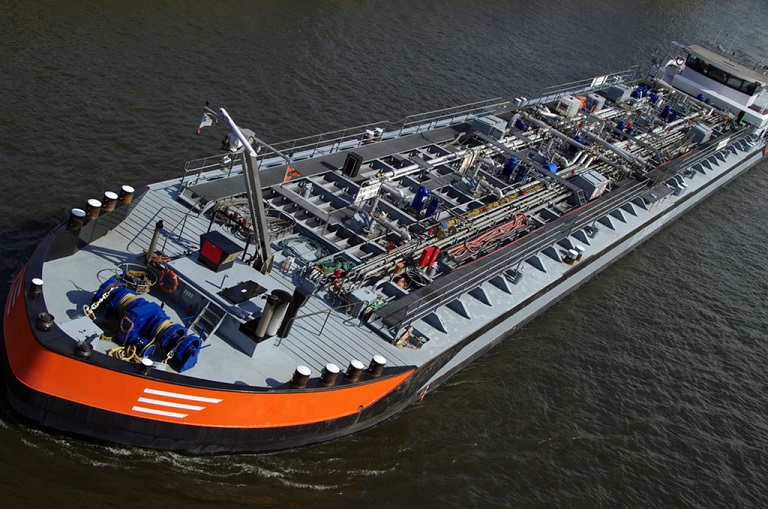 Independent ARA product stocks fall to 13-month lows (Week 19 – 2021)
May 13, 2021 — Independently-held inventories of oil products in the Amsterdam-Rotterdam-Antwerp (ARA) trading and storage hub fell during the week to 12 May, according to the latest data from consultancy Insights Global.
Total stocks fell over the past week, dropping to their lowest since April 2020. Inventories typically fall during the spring refinery maintenance season, as producers draw down stocks to meet their supply agreements. The massive drop in demand caused by Covid-19 over the past year means that inventories are higher than in the same week in 2019.
Inventories of all surveyed products were lower on the week. Fuel oil stocks fell more than any other product for the second consecutive week.
Outflows from the ARA to the Mediterranean and west Africa rose, and local bunkering demand was also higher. The arrival of a Suezmax and various smaller tankers from Estonia, Germany, Poland, Russia and the UK partially offset the rise in outflows.
Gasoil stocks fell on the week, weighed down by a rise in barge flows to inland Rhine destinations. The volume heading up the Rhine from the ARA area reached its highest since November 2020, supported by a collapse in barge freight costs that was itself the result of rising Rhine water levels and ample availability of barges. Gasoil cargoes arrived in the ARA area from Russia and the US, and departed for Argentina, France, the UK, the US and west Africa.
Gasoline inventories fell, also weighed down by high barge flows up the river Rhine. Gasoline production is curtailed at German refiner Miro's plant because of a defective catalytic reformer, which has been operating below capacity since 30 April.
Traders in the German market have moved gasoline from storage in the ARA into destinations along the Rhine in order to make up for the lower supply from the refinery. Tankers departed the ARA for Mexico, Port Said, west Africa and the US. Outflows to the US rose on the week as a result of firm demand from the US Atlantic Coast.
Tankers arrived in the ARA area from Denmark, Finland, France, Ireland, Russia, Spain, Sweden and the UK.
Naphtha stocks fell on the week. The volume heading inland on barges was stable at the level seen for the previous few weeks.
Tankers arrived in the region from Algeria, Italy, Norway, Russia and the UK. A single cargo departed for Brazil for use in the petrochemical sector.
Jet fuel stocks fell, despite the arrival of a cargo from Kuwait, while small cargoes departed for the UK. There was no sign of a week on week increase in demand from regional airports.

Reporter: Thomas Warner