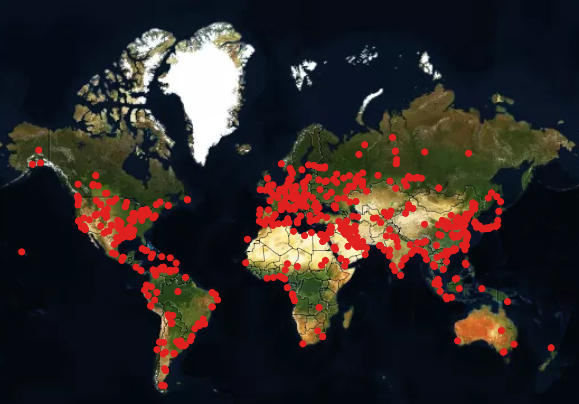 Global Refinery Closures Outweigh New Capacity in 2021: IEA
Refinery closures outweighed new capacity in 2021, leading to a drop in global capacity for the first time in 30 years, the International Energy Agency said in its latest monthly report Jan. 19.
Global capacity fell by 730,000 b/d last year as close to 1.6 million b/d was shut or converted into bio-refineries and only 850,000 b/d new capacity came online.
For 2022 the IEA forecasts 1.2 million b/d of new additions, while runs will rise by 3.7 million b/d to 81.2 million b/d.
However, the reduced capacity last year led to improved refining margins, which "reached multi-year highs in Singapore and Europe at the end of 2021."
Last year thus ended "on a high note" for the global refining industry, the IEA said, as both runs and margins improved "amid continuously tight product markets" in the last quarter of the year.
Overall, 2021 gained 4.9 million b/d in terms of global refinery crude throughput to 80.2 million b/d.
The IEA revised upwards its November global refinery crude throughput estimates by almost 1 million b/d to 80.8 million b/d "on stronger-than-expected activity in China, India and Europe." However, December runs are likely to ease by 500,000 b/d to 80.3 million b/d as refineries in China reduce their processing.
Although runs increased in the fourth quarter, the agency estimated an "implied draw" of 1.3 million b/d in refined products as the increase was from a "low base" in the third quarter.
However, new additions in 2022 and the subsequent increase of global runs could outpace the demand growth for refined products, "possibly leading to an unwinding of some of the refinery margin gains from late last year," it said
New additions, closures
New capacity is already coming up in China, according to S&P Global Platts data. China's privately held refining complex Shenghong Petrochemical is likely to start to feed crudes into its newly built 16 million mt/year crude distillation unit at the end of January. The refinery had initially planned to start up at the end of August.
Private refiner Zhejiang Petroleum & Chemical fully started up commercial operations at it 400,000 b/d phase 2 refining and petrochemical project in early January.
Elsewhere in Asia-Pacific, Pengerang Refining and Petrochemical integrated complex, also known as PRefChem, is expected to resume operations in the second quarter, possibly in May, after previously planning a 2021 restart. The refinery, also known as RAPID refinery, delayed its restart several times following a fire that broke out at the diesel unit in March 2020.
Nigeria's Dangote refinery is on track to be operational from early this year despite some delays caused by shipping constraints.
Two new additions in the Middle East — Saudi Arabia's Jazan and Kuwait's Al-Zour — appear to be on track for a full start in 2022.
In January, Iran launched the first phase of a 70,000 b/d extra heavy crude plant on Qeshm island in the Persian Gulf.
The new capacities follow a spate of closures or capacity reductions and conversions in 2020 and 2021.
Gunvor mothballed its Antwerp refinery and shuttered the two crude processing units at Rotterdam.
Petroineos' Grangemouth refinery in Scotland saw its capacity reduced by 30% to around 150,000 b/d after the closure of a CDU and the FCC.
TotalEnergies' Grandpuits stopped crude processing in early 2021, ahead of conversion, while Portugal's Porto and Finland's Naantali also halted crude processing early last year and Norway's Slagen in mid-2021.
Australia is now left with only two refineries after the closure of Altona and Kwinana, while New Zealand will see its only refinery Marsden Point convert into an import terminal from April.
In the Philippines, Tabanagao refinery was shut in 2020 and converted into a terminal.
Similarly in South Africa, Engen's Durban refinery has been offline throughout 2021 to be converted into a terminal.
However, in 2022 another refinery in South Africa, Astron Energy's Cape Town, is expected to restart.
Meanwhile, a number of refineries in North America, including Cheyenne, Rodeo, Martinez are converting into bio-refineries.
S&P Global by Elza Turner