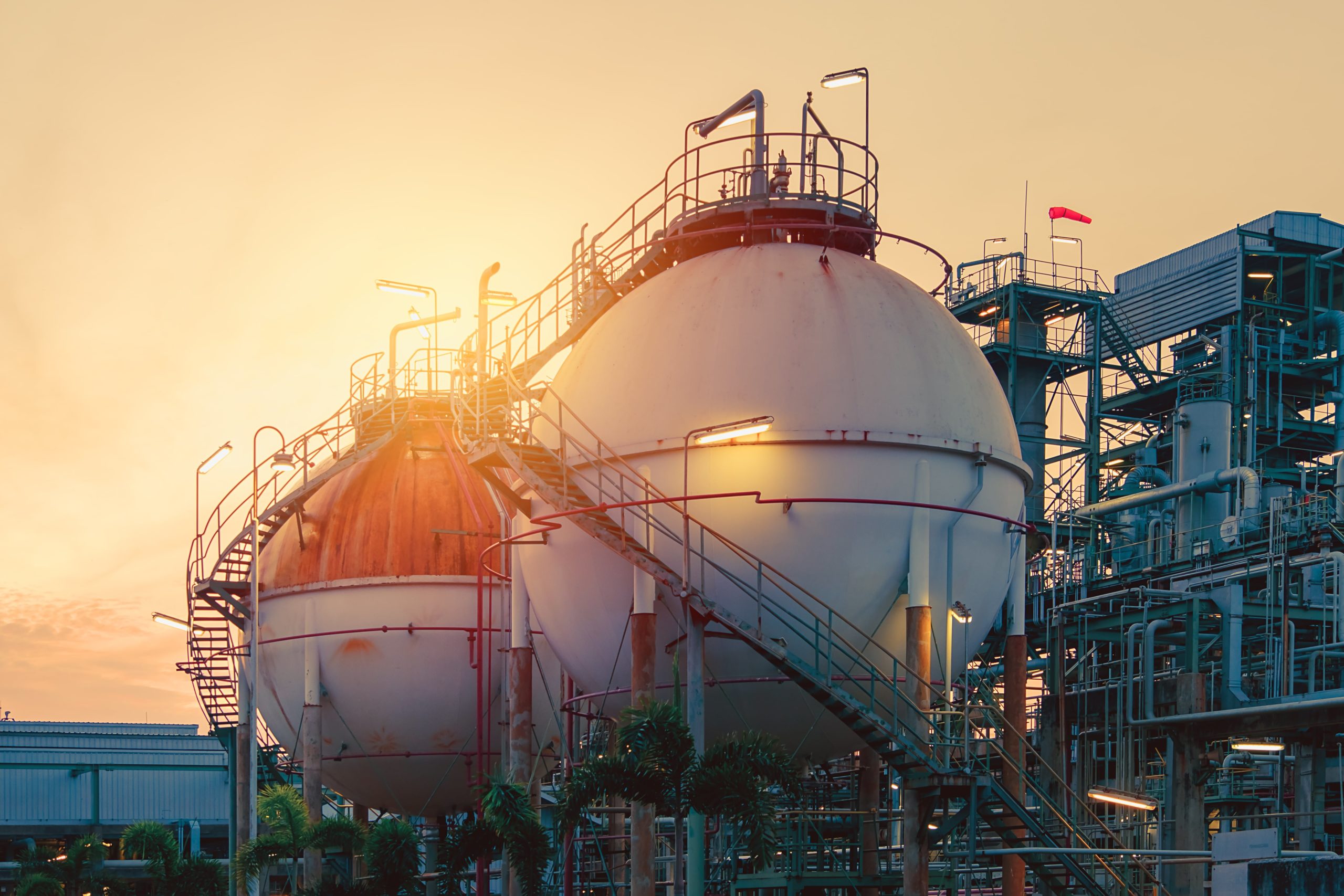 German Leaders Promise That New Liquefied Gas Terminals Have a Green Future, but Clean Energy Experts Are Skeptical
The government says that proposed onshore terminals could one day be converted to produce clean hydrogen. But that technology is in the embryonic stage, stirring worry that the terminals will simply prolong the use of fossil fuels.
In the steel-gray North Sea waters of the port of Wilhelmshaven floats an impressively long tanker, the German government's answer to the nation's energy crisis.
The Höegh Esperanza, sprawling the length of three football fields, is what's known as a Floating Storage and Regasification Unit. It's a modified tanker ship that sails to different countries where it converts liquefied natural gas, or LNG, from transport ships back into a gaseous state. This gas can then be injected into natural gas pipelines.
In an effort to get by without Russian pipeline gas, cut off after Russia's invasion of Ukraine, Germany is turning to LNG imported from countries like the United States. To some climate advocates, however, this amounts to investing in fossil fuel infrastructure when Germany is trying to move toward a carbon-free future.
The worry is that this could further bind Germany to fossil fuels and the greenhouse gas emissions that are accelerating climate change. Europe's largest energy consumer, Germany has made a commitment to becoming greenhouse gas neutral by 2045.
German leaders have promised that the new infrastructure will eventually be used to import hydrogen fuel, which does not emit greenhouse gases, as part of a transition to a decarbonized energy sector. But some clean energy experts question the feasibility of such a conversion.
Germany plans to rent at least six floating terminals. The Esperanza, the first, arrived in Wilhelmshaven in December. The German government has leased it for 10 years, according to a statement from Höegh LNG, the company that owns the ship.
"Today we are making a very important step towards energy security in Germany," Robert Habeck, the German vice chancellor and minister for economic affairs and climate action, declared when the Esperanza arrived. "This shows how much Germany can get done within only a few months when it is necessary."
The leased terminals can sail elsewhere once they are no longer needed. The crux of concern is that Germany also plans to build several permanent onshore LNG terminals.
These could become prematurely obsolete if Germany stops using them in favor of renewable energy, said Rainer Quitzow, a political scientist at the Research Institute for Sustainability in Potsdam. 
The alternative, he said, is that "the powers that be put so much pressure on the government that rather than creating a stranded asset and devaluing that asset for the owners, they just continue using it [to process LNG] anyway," Quitzow said.
If that happens, he warned, it could cause Germany to remain dependent on fossil fuel longer than planned, in a so-called "lock in" effect.
Katharina Grave, a spokeswoman for Germany's Ministry for Economic Affairs and Climate Action, said the permanent terminals are necessary because the government believes the floating terminals alone will not make up for the cutoff of Russian gas.
"There are not endless amounts of them, and they are quite expensive to hire," Grave said. "So for the future, those FSRU ships will be step by step replaced by LNG ships that feed into fixed terminals, and then these terminals will also be used to get hydrogen into the system."
Hydrogen fuel can be used to store and transport energy. There are multiple ways of producing it, including by partially combusting fossil fuels. But under Germany's National Hydrogen Strategy, adopted in 2020, the government regards only "green hydrogen," generated with renewable energy, to be sustainable in the long term. 
Green hydrogen is created by using renewably generated electricity to split water molecules in a process known as electrolysis. This hydrogen can then be combined with oxygen in a fuel cell to generate electricity, which produces only harmless water vapor as a byproduct.
Germany ultimately plans to use hydrogen to power industries that are otherwise difficult to decarbonize, including shipping, aviation and emission-intensive industrial processes.
"Hydrogen is such a precious thing," said Franziska Müller, a professor of political science at the University of Hamburg who studies the social and environmental risks of hydrogen production. "In Germany, it's sometimes called the champagne of the energy transition because it's so difficult to produce, and so expensive also."
The authors of the National Hydrogen Strategy note that Germany will likely have to import much of the hydrogen it will need from abroad.
Grave said the permanent LNG terminals would be constructed to be "hydrogen ready," but when asked what percentage of the facilities' components would need to be adjusted, she said she was unsure. She did not give a target date for the switch to hydrogen, saying that Germany was still working on that part of its strategy.
Simon den Haak, a spokesman for the Dutch energy company Gasunie, said that LNG terminals can easily be converted if they are built with hydrogen in mind. Gasunie is a partial owner of a planned onshore LNG terminal in Brunsbüttel, Germany. "Some valves may need to be replaced, but the basic construction of the terminal can be easily adapted," den Haak said in an email.
But a study published last year by the Fraunhofer Institute for Systems and Innovation Research in Karlsruhe highlights several major barriers to converting LNG terminals to hydrogen terminals. 
Liquefied hydrogen is extremely difficult to transport. It must be kept at minus 253 degrees Celsius to remain a liquid, and to date only one prototype liquid hydrogen import terminal has been built, in Kobe, Japan.
The study found that many parts of an LNG terminal would have to be replaced for it to be capable of handling liquid hydrogen. Even if its storage tank, the most expensive part of the terminal, were built from hydrogen-compatible steel, the study found, components comprising only 50 percent of the initial investment in an LNG terminal could be reused in the conversion.
Another option is to import synthetic natural gas, or SNG, which is made by combining hydrogen with carbon dioxide. Because SNG is chemically identical to conventional natural gas, LNG terminals can be used to import it without any significant alterations.
The synthetic fuel can then be used the same way natural gas is or turned back into hydrogen. 
But to be carbon-neutral, the carbon dioxide used to produce the SNG must come from a non-fossil fuel source like organic waste or be captured from the air. The Fraunhofer study says that carbon-neutral SNG is currently "entirely hypothetical" because of the high costs associated with those processes.
A third option is to import a hydrogen derivative like ammonia, which is produced by adding nitrogen to hydrogen.
The ammonia can then be turned back into hydrogen, used to make fertilizer or burned as its own carbon-free source of power.
Inside Climate News by Christina van Waasbergen, May 12, 2023