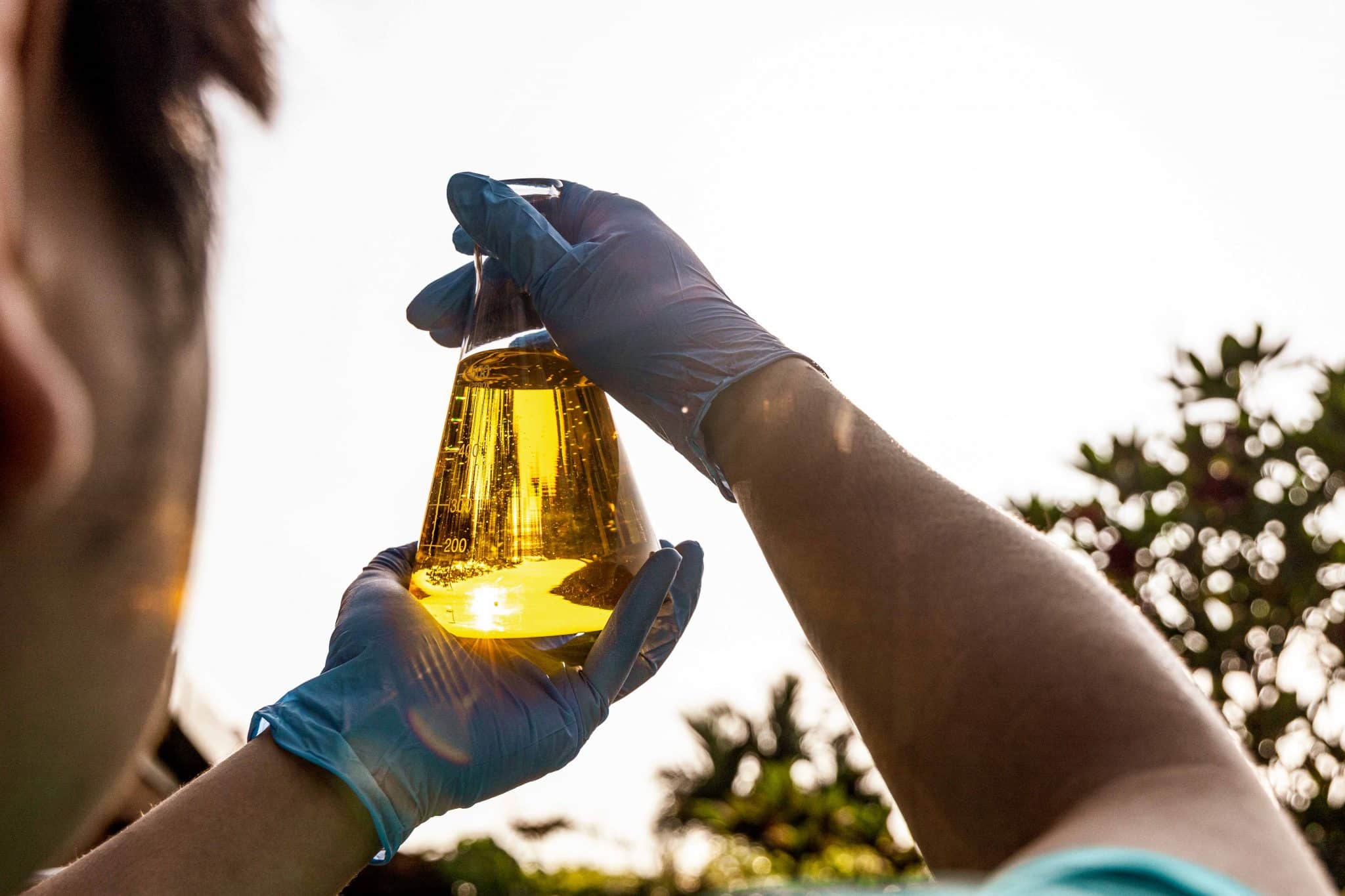 EU Biodiesel Industry Concerned on Import Labelling
European producers and traders of biodiesel say Chinese product entering the EU is being wrongly labelled as an 'advanced' biofuel, and sold into Germany where it is counted twice towards emissions savings targets in transport. This, they say, is having multiple effects on supply-demand balances and prices.
Advanced liquid or gaseous biofuels — those produced from feedstock listed in Annex IX Part A of the EU Renewable Energy Directive (RED II) — are mandated in Germany and are permitted to count twice towards the country's greenhouse gas (GHG) reduction target for transport fuels, once a baseline target of 0.3pc by energy content has been met. The domestic advanced biofuels target will rise to 2.6pc by 2030.
Suppliers of biodiesel to Germany told Argus they are seeing offers for advanced biodiesel made from feedstocks such as sludge from food production waste, acid oils from soap stocks and palm oil mill effluent (Pome). They say the amount being shipped in bulk from China is far in excess of what can reasonably be available for export.
A European producer said that between 130,000-150,000t of such product is being sent to Europe each month.
"This has a brutal effect on the whole market," the producer said. "Advanced product counted against the [German] quota allows blenders to use smaller amounts of biodiesel to reach their targets. This destroys our market here and makes it impossible to produce and trade."
Chinese customs data, which groups all fatty acid methyl ester (Fame) biodiesels together, show a significant rise in exports destined for Europe.
Biodiesel exports more than doubled on the year to 455,000t in January-February and the vast majority this made its way to the Netherlands from where it will be redistributed within Europe.
The European producer said that with most product recently offered out of China having a cold filter plugging point (CFPP) of +10°C — the sort of warmer weather grade now in favour ahead of the summer months — "there is little choice but to participate in the flow if [companies] want to stay afloat."
The European Waste-based & Advanced Biofuels Association (Ewaba) said it is treating reports relating to these concerns "as a matter of high priority" given they are "creating worrying conditions for our members."
"We are taking different steps involving certification schemes and customs authorities and if any dubious practice is identified we are confident it will stop shortly," it told Argus.
Germany's federal office for agriculture and food (BLE) told Argus that while it is responsible in Germany for the implementation of the sustainability criteria of RED II in sustainability regulations, the responsibility for monitoring and controlling cultivation, supply and production chain rested with independent certification systems and bodies, which are previously recognised and then monitored.
Knock-on price shocks hit EU producers
This influx of advanced biofuels has weighed on German greenhouse gas (GHG) emission reduction certificate prices.
These are used by companies that bring liquid or gaseous fossil fuels into general circulation and are obligated to pay excise duty or energy tax on those fuels. Also known as tickets, the tradeable certificates are primarily generated by blending renewable fuels into fossil fuels.
The Argus price for advanced double-counting GHG certificates, which are generated by blending advanced biofuels excluding Pome, fell by 51pc from the end of 2022 to €430/t CO2e on 24 March.
Tickets generated by blending biofuels made from Pome declined in that time by the same value share, to €218/t CO2e.
In physical terms, losses to spot prices for biodiesel produced from used cooking oil (Ucome) since the start of the year have led to reduced runs in Europe, as producers contend with negative margins given higher supply of competitively priced advanced grades from outside the EU.
The Argus Ucome fob ARA range spot price declined by close to 30pc from the last trading day of 2022 to a near 29-month low of $1,176/t on 22 March, before rebounding slightly. Suppliers to Germany have sold Ucome stocks into other European markets given the lack of domestic demand.
Rising targets rely on feedstock availability
There no confirmed release date for 2022 data for German biofuels consumption, BLE told Argus. In 2021, the most common source of advanced biofuels was the biomass fraction of industrial waste typically used to produce biomethane, followed by Pome used to produce biodiesel or hydrotreated vegetable oil (HVO).
Pome is excluded from the double-counting incentive but its use is not capped. Argus estimates global availability of Pome at just over 760,000t in 2023, with more than 680,000t of this from Asia-Pacific.
Argus estimates availability of acid oils from soap stock at a little more than 2mn t in 2023, with just over 900,000t in Asia-Pacific.
These are based on assumptions about vegetable oil production, chemical refining shares and free fatty acid (FFA) content.
Estimated global used cooking oil (UCO) availability is 9.4.mn t, of which Asia-Pacific represents close to 5.7mn t. UCO falls under Annex IX Part B of RED II, as do waste animal fats (Tallow categories 1 and 2), for which estimated availability is just under 700,000t in Europe this year.
Germany caps the energetic share of biodiesel from Part B feedstocks at 1.9pc to 2030 and there is no double counting.
Germany recently revisited a potential ban on crop-biofuels. The environment ministry plans to submit a draft law to ban the use of biofuels from crop and feed "as soon as possible", minister Steffi Lemke said in January. The cap on crop-based biofuels used to fulfil Germany's GHG quota is 4.4pc in energy terms.
German biofuels association VDB has said ethanol producers mostly use grain that is unsuitable for the food sector, and biodiesel producers have already cut back output in favour of food production.
Germany's greenhouse gas (GHG) reduction target for 2023 is 8pc.
Argus by John Houghton-Brown, April 11, 2023