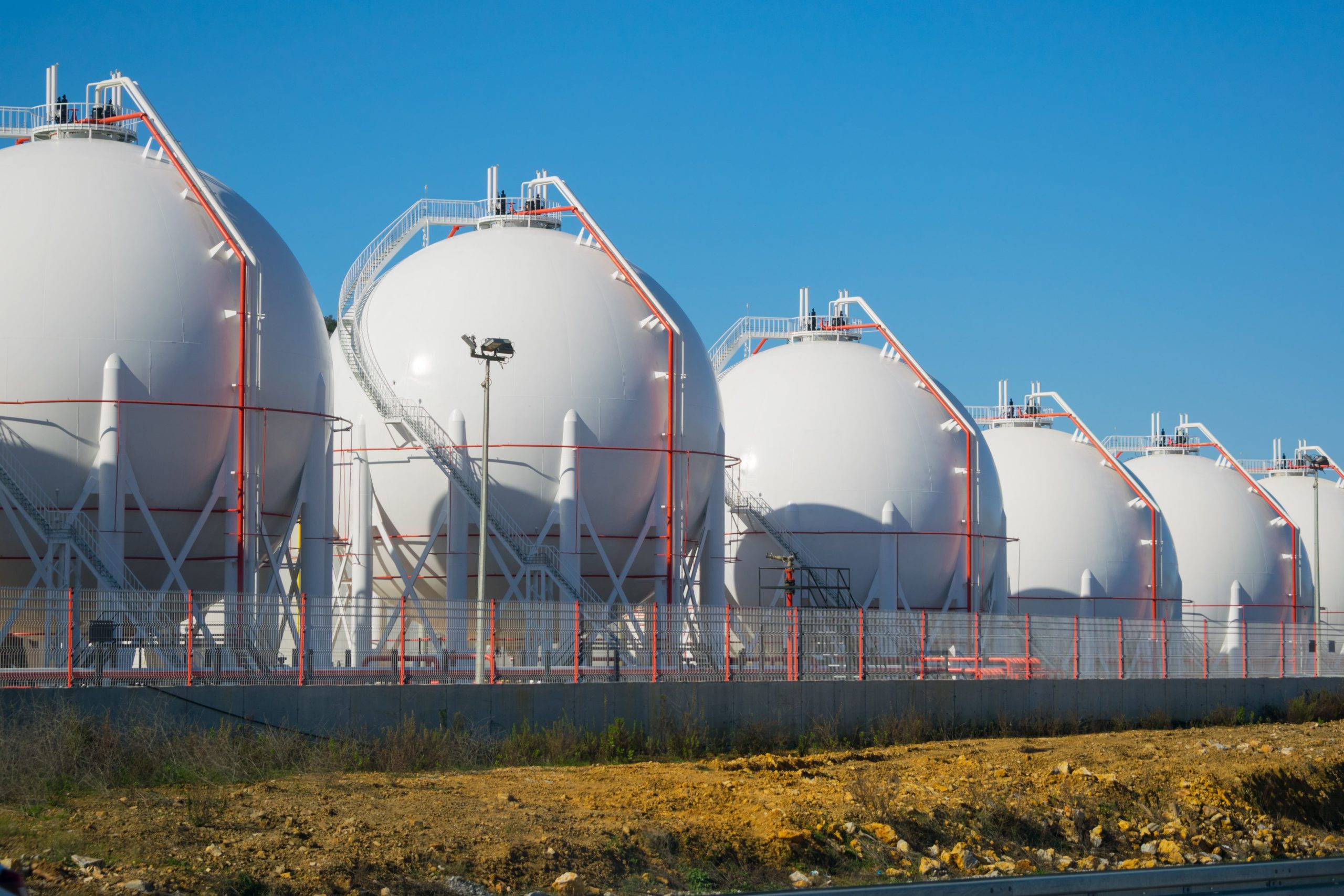 Energy Crisis in Europe Renews Optimism for Canadian LNG Projects
B.C.'s clean LNG touted as important decarbonization tool, and economic tool in reconciliation with First Nations.
The first Canada Gas and LNG conference to take place in person in three years kicked off today at the Vancouver Convention Centre with a low-key demonstration from environmentalists and a recap of LNG projects underway or proposed in Canada, including two in which First Nations would be owners or major partners.
The projects range from a small operator – Cryopeak – that supplies liquefied natural gas (LNG) to mines and remote communities, to a new project in Newfoundland, LNG NL, that proposes to source natural gas from the Jeanne d'Arc Basin near the Hibernia oil fields, and pipeline it to Grassy Point Newfoundland for liquefaction and export it to Europe.
The project could also see a second pipeline built to return CO2 captured at Grassy Point back to the Jeanne d'Arc Basin for deep sea sequestration.
The Canadian LNG industry has taken a back seat to the U.S., which has dramatically eclipsed Canada as a major LNG producer. But there was some sense Tuesday at the three-day conference that the Canadian natural gas and LNG sectors could be having a moment, thanks to an energy crisis in Europe, exacerbated by war, which has underscored the importance of natural gas in energy security and the energy transition.
Anyone looking at gasoline prices today may be suddenly thinking about energy and energy security, said Bryan Cox, president of the Canadian LNG Alliance.
"We're starting to feel that, and we're starting to think about energy in a whole different way," Cox said.
In a press release, Stand, Dogwood and the Wilderness Committee accused Bruce Ralston, minister of Energy, Mines and Low Carbon Innovation, of "peddling myths about clean LNG."
"In reality, pumping more super-polluting methane gas out of the ground will prevent B.C. from meeting its climate targets and condemn all of us to more deadly extreme weather," Dogwood campaigner Alexandra Woodsworth said in a press release.
But independent studies, including from St. Xavier University, have confirmed that the natural gas produced in Northeast B.C. has some of the lowest GHG intensities anywhere, partly due to low methane leakage, and a number of LNG projects in B.C. propose to use electric drive, which would make it, again, some of the lowest intensity LNG produced anywhere.
"Right now, today, people are building new coal-fired power plants in Asia," said Jason Klein, the new CEO of LNG Canada, which is building a $17-billion plant in Kitimat.
"This industry has the opportunity to displace that coal with natural gas…and we have some of the cleanest LNG in the world. LNG Canada, when it's in operation, will be the lowest GHG intensity of any currently operating LNG plants. It's 35% lower greenhouse gas intensity of any facility operating today, and 60% lower than the global weighted average."
The Intergovernmental Panel on Climate Change says switching from coal power to natural gas could reduce GHGs emission by 50%, provided fugitive methane emissions are managed. This has proven true in the U.S., which has achieved some of the most dramatic decreases in GHGs from the power sector in the western world, thanks largely to fuel switching from coal to gas.
"With our CleanBC Roadmap to 2030, we continue to demonstrate we are one of, if not the most, responsible natural gas producing jurisdiction in the world," said Ralston. "We are bringing forward stronger targets to reduce methane emissions from the oil and gas sector by 75% by 2030, and nearly eliminate all industrial methane emissions by 2035."
B.C.'s natural gas and LNG not only would be some of the cleanest in the world, it also could be the springboard for the next generation of even cleaner fuel – hydrogen. Hydrogen can be produced from natural gas, and some of the pipeline infrastructure and export terminals could eventually be used to transport hydrogen.
"Hydrogen alone has the potential to reduce the province's emissions by 30% of the 2050 Clean BC target," Ralston said.
The biggest LNG project in B.C. that's under construction is the $18-billion LNG Canada project. Next in line is the smaller $1.6-billion Woodfibre LNG project in Squamish, which just recently got the notice to proceed.
FortisBC is working on an expansion of its Tilbury LNG plant, and two First Nations are partnered with oil and gas industry players on two new projects – the Haisla's Cedar LNG and the Nisga'a-backed Ksi Lisims LNG project.
"Were going to be the largest First Nations investment in Canadian history," Haisla Chief Crystal Smith said of the $3-billion Cedar LNG project, which is currently in an environmental review process.
Paul Sullivan, senior vice president of Global LNG for Worley, said a 40-year-old natural gas and LNG business model in Europe has been "shredded" overnight by Russia's invasion of Ukraine. He said European leaders are now deeply concerned about the cost of energy, and now asking themselves if they can afford to dispense with coal.
He said Canada is blessed with a "massive amount of natural resources, including natural gas." The question for Canada is whether it is willing to share those resources with countries trying to secure supplies of low carbon energy.
The first LNG facility built in B.C. has been around for quite some time – the FortisBC Tilbury Island plant, which originally produced LNG as a backup for pipeline gas. It has expanded its production capacity to start supplying LNG as a transportation fuel for both trucking and the marine sector. Some LNG produced there has been shipped to Asia in ISO containers.
Because it is largely powered with clean BC Hydro power, the LNG it produces is 30% less carbon intensive than LNG produced elsewhere in the world, said FortisBC CEO Roger Dall'Antonia.
"That's a massive advantage, when you think about a premium low-carbon LNG product, Canada's leading the way on that front," he said.
FortisBC plans to expand its Tilbury plant, with an additional storage tank, additional liquefaction and a new marine terminal for marine LNG bunkering.
FortisBC has also been investing in renewable natural gas (RNG), which when blended with natural gas lowers its emissions intensity even more. Dall'Antonia said Tilbury LNG could reduce GHGs from shipping in B.C. by 27%, compared to other marine fuels.
In addition to providing a possible new source of low carbon energy to Asia and Europe, the nascent LNG sector in B.C. is also proving an important economic tool in reconciliation with First Nations.
Despite what some news headlines might suggest, the fact is a number of LNG projects are wholeheartedly supported by First Nations. Sixteen along the Coastal GasLink pipeline corridor have signed option agreements to take up to a 10% equity stake in the pipeline, and the Haisla First Nation has leveraged its partnerships with the LNG Canada and Coastal GasLink to proposed their own LNG project – Cedar LNG.
The Nisga'a First Nation are also partnered up with Alberta oil and gas producers on the Ksi Lisims LNG project.
Vancouver Is Awesome by Nelson Bennett, May 13, 2022