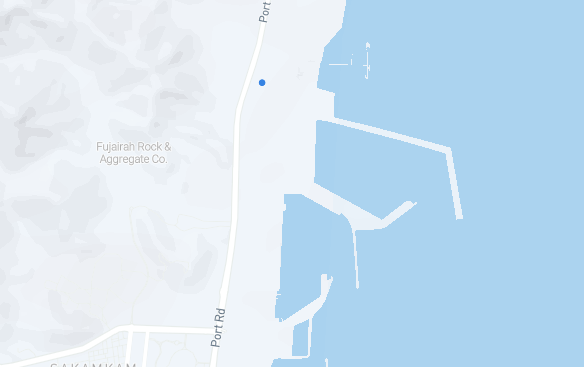 Brooge Energy Sublets Fujairah Site for New Low-Sulphur Fuel Refinery
An unnamed oil trader will build the 25,000 barrel per day unit, which will be operated by Brooge's subsidiary BPGIC
Fujairah-based Brooge Energy has signed an agreement to develop a 25,000 barrel per day fuel refinery with an oil trading company.
Nasdaq-listed Brooge did not disclose the name of the trading company, which will sublet the site and foot the full cost of constructing the refinery, it said.
Brooge will assume responsibility for the operations and will earn revenue from tolling fees on a take-or-pay basis. The tolling contract with the oil trader is valid for 20 years.
"The modular refinery will be focused on producing very low sulphur fuel oil and will be fully compliant with the new IMO [International Maritime Organisation] 2020 very low sulphur rule," said Nicolaas Paardenkooper, chief executive at of Brooge Energy.
The IMO reduced the limits on the amount of sulphur allowed in shipping fuel in January last year to 0.5 per cent, from 3.5 per cent previously, as it looked to lower the volume of the toxic chemicals released into the world's oceans.
Although demand for shipping fuel is estimated to have fallen 4.3 per cent last year due to the Covid-19 crises and a decline in international trade, the market for very low sulphur fuel increased by 1.4 million barrels per day as a result of the new rules, according to the International Energy Agency.
The outlook for very low-sulphur fuel oil is expected to increase over the coming years as countries look to decarbonise the energy sector amid global efforts to reach net carbon neutrality by mid-century.
"With the UAE adding to its oil production capacity, which we anticipate will drive demand for refining services for both the domestic and export market, we believe this is an opportune time to enter this segment of the oil industry," Mr Paardenkooper said.
Brooge will focus on the operational aspect of the plant, with the additional revenue earned from the toll fees helping to boost its revenue.
The midstream storage provider said in April that it planned to issue $500 million worth of new shares to fund its phase three expansion plans.
Last year, Brooge Petroleum and Gas Investment Company, a subsidiary of Brooge Energy, signed a land lease deal with the Fujairah Oil Industrial Zone for a 450,000 square metre plot of land on which the firm plans to develop its phase III refinery.
Brooge's phase three project is set to be around three-and-a-half times the size of its operations once work on phase two work completes, by which time it will have a storage capacity of 1 million cubic metres.
BPGIC intends to use the land to house extra storage and refinery facilities and that initial studies suggest the land could house storage tanks with a capacity of 3.5 million cubic metres and a refinery capable of handling up to 180,000 barrels per day.
Brooge Energy reported a profit of $17.2 m on revenue of $41.8m for 2020, compared to a loss of $75.3m on revenue of $44.1m in 2019
By TheNationalNews, July 16, 2021