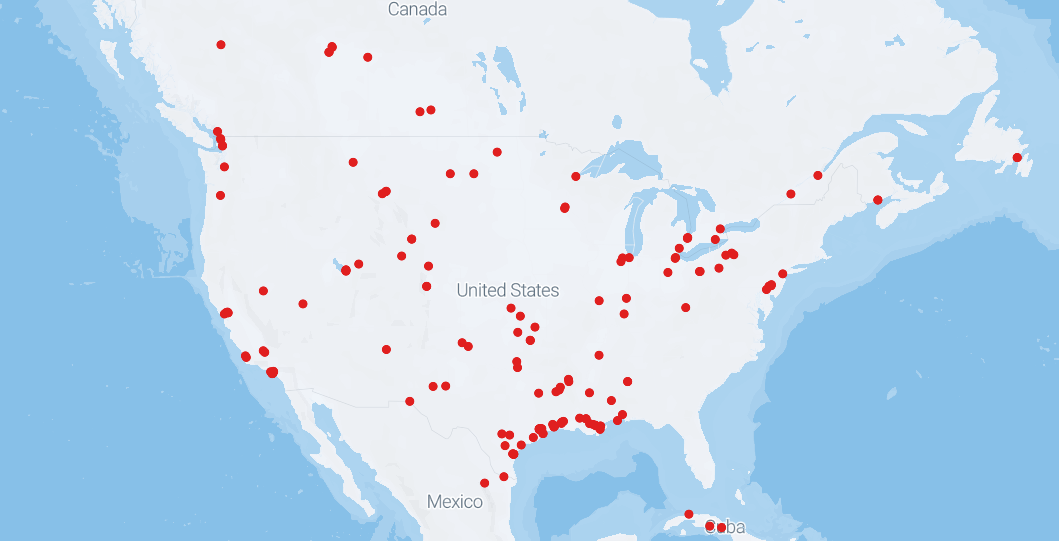 As Demand for Fuel Soars, U.S. Refineries Reach Capacity
U.S. refineries are reaching their capacity for the first time since the pandemic started, pushing up fuel costs already at record highs after Russia invaded Ukraine and roiled global oil markets.
Refineries in the United States are operating at 92 percent of capacity, according to data from the Energy Information Administration, meaning most of their refining units are full.
"(Refiners) are looking at ways to put more barrels through," said John Auers, executive vice president of refining at energy consultancy Turner, Mason & Co. "And they're going to do that. But right now they're full."
The industry lost significant capacity during the pandemic as refineries closed permanently — a reckoning forced by mounting costs and declining future prospects for gasoline as the energy transition accelerated.
Now they're having to do more with less as the global market loses gasoline and diesel from Russia, which had been a major exporter of refined products to Europe.
With refineries nearing capacity, it's more difficult for the U.S. to fill the gap left by the loss of Russian products, which comes as demand for fuel recovers from the pandemic, analysts said.
Refinery closings have stripped 3 million barrels per day from the global market since January 2020, including 1 million barrels a day in the U.S, according to the industry trade group American Fuel & Petrochemical Manufacturers.
"Even if refineries hadn't closed and even if stocks were at more normal levels, there'd have been a price spike just because of how much supply — Russian export — is being removed from the market," said Rob Smith, director of global fuel retail at S&P Global.
"But it likely wouldn't have been as severe or as long lasting as the one we will deal with now."
The diminished refining capacity is more palpable for diesel and jet fuel, of which Russia was a major supplier, Smith said. "Not coincidentally, that's the product family that's really skyrocketed," he said, referring to the rise in demand for those products.
The tight refining market is a far cry from the early days of the pandemic, when the first stay-at-home orders hit and the rate of refinery utilization plunged to its lowest level since at least the early 1980s. Utilization rates fell to 70 percent in April 2020 from 93 percent in December 2019, according to the EIA.
As the pandemic kept people home and off freeways, it accelerated the energy transition and hastened the closures of some refineries.
Shell closed its Convent refinery in Louisiana last year, taking 240,000 barrels per day of capacity from the market as part of a company effort to reduce carbon emissions. Also last year: multiple years of hurricane damage cemented Phillips 66's decision to close its Alliance refinery in Lousiana, which processed 255,000 barrels of crude per day.
HOUSTON CHRONICLE by Amanda Drane, April 5, 2022