Agidens on leading in technology
Welcome to "GRIPPING THOUGHTS", the space created by Insights Global where Clients, Partners and Friends are invited to share ideas and insights that help shedding light on the challenges that the Oil & Gas industry faces in the near and long future.
So join us, read and get inspired by our talk to Mr. Koen Algoet – Product Manager Terminal Solutions – and Mr. Kevin Pluvier – Project Manager Oil & Gas – at Agidens, a solutions provider with a workforce of over 600 people that for more than 70 years has been helping companies in various sectors to improve their operations in the areas of security, reliability, efficiency and sustainability.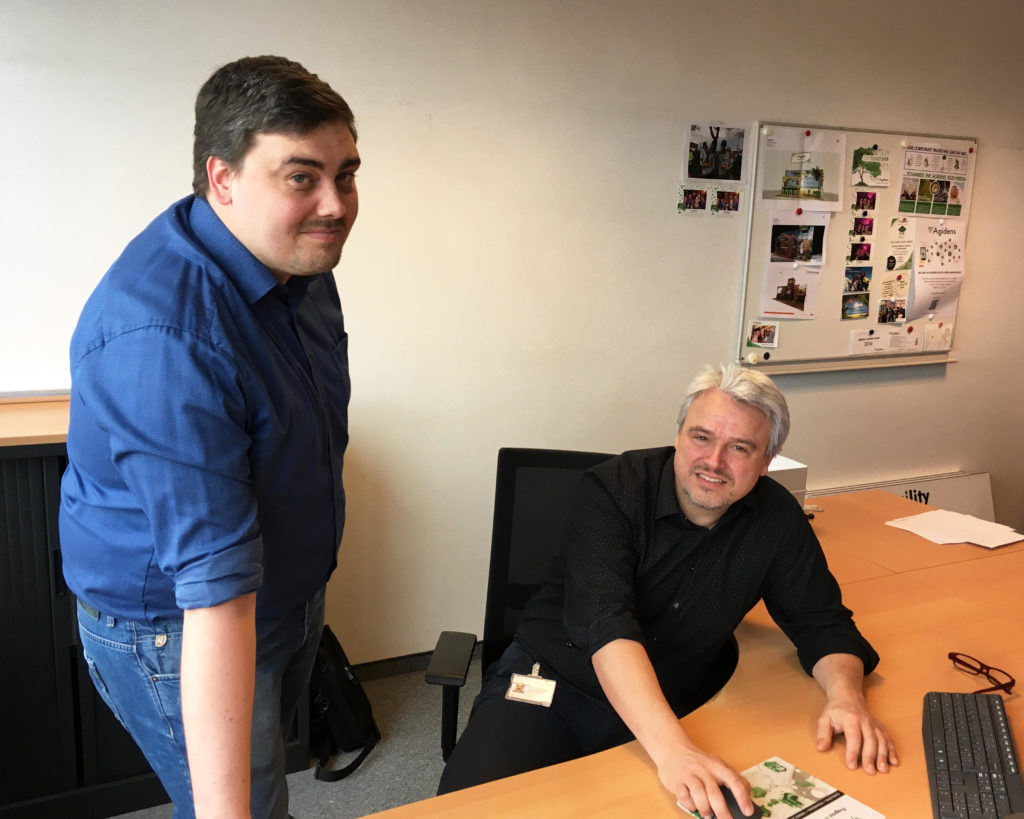 Q: How would you describe the main market challenges at the present time?
In our view, the tank terminal market presents two main challenges.
The first is linked to Operational Excellence. Due to backwardation and the new capacity added in recent years, it is correct to expect a surplus of storage capacity that will increase the competition even more and leave profits under stress.
In this environment, there will be a high demand for improved, more efficient processes to guarantee full usage of the existing assets. A good example of how this can be realized is Agidens' Axcel® smart slot booking solution. Due to increasingly bad traffic conditions, it is very common that trucks don't make their schedules leaving terminals with empty slots and the necessity to reserve 'late arrivals' slots which reduce the normal asset capacity. Axcel® doesn't use and thus 'waste' these empty slots but relies on the smart engine to recalculate updated planning scenarios keeping all available assets and resources into account.
The second challenge is linked to Human Resources. Nowadays there is a high workforce turnover in the industry, as a result of several reasons, among them the fact that young people don't want to stay in the same job and activity for a long time anymore. The time and energy that is needed to train new employees into working with these manual procedures could be invested in automation. Furthermore, in order to attract and retain young people we can assume that automated terminals will have preference to manually operated terminals as an employer.
Q: And how do you see the industry evolving in a period of 5 to 10 years? What are the main challenges ahead of us?
As it was said before, due to the high competitiveness of the market there will be a growing pressure on the terminals in terms of operational excellence, but also to cope with the speed of innovation.
Even though there is a lot of interest in Artificial Intelligence, the focus in the next years will be on Big Data and in learning how to transform what is generated and collected by sensors – as a consequence of the development of the IoT – into knowledge.
Agidens understands the necessity to foster the development of specialists that can handle this new scenario that encompasses themes as cyber security, GDPR, new standards and regulations, and questions on how to communicate data between all the different networks, how to set up this data and how to do it in a secure, safe and controlled way.
Agidens embraces the proposition of sitting with the client to understand his problems and 'pains' in a consultative approach. So that the people involved in the project can take over and develop the product based solutions keeping a vision of the future time and not only the present.
At last, it is important to mention that no matter how much of a terminal's management moves to the cloud, all that is related to safety must remain local.

Q: How is Agidens getting prepared for these future challenges?
Agidens understands that innovation is essential to offer competitive solutions to its clients, therefore we give special attention to this theme and how to accelerate its pace. We believe that if we expect to be ready for the challenges of the next ten years we must act today. First, by keeping a close relationship between our R&D department and universities as Leuven, Antwerp and Ghent. Second, by creating a culture and atmosphere that encourages our employees from different areas to voice their ideas and by granting time, budget and guidance from R&D for them to be developed.
As an example, at Agidens as soon as young engineers are hired they have the opportunity to be in direct contact with clients, especially with people who work on the field and experience the day to day challenges.
Agidens' Atalk® solution is an excellent example of a product that was proposed by one of these young talents. While on the field, he noticed that there was a dangerous gap between the moment that a potentially dangerous event started – a fire, for instance – and the moment this information was passed to the personnel at the terminal. So he proposed a system that translates the usual text messages installed upon an existing operational control system such as SCADA or DCS into speech, in a way that now they can be transmitted by voice directly to the walkie talkies of all the employees around the terminal.
At last, it is important to give people time, support and a lot of training to be able to cope with the transformation speed of the industry.
PS: if you want to contribute to "Gripping Thoughts" please send an email to acavalcanti@insights-global.com
Find here other "Gripping Thoughts" articles:
Read now the interview with Bertrand Chupin, VP of the Loading Systems business unit of TechnipFMC, a global leader in subsea, onshore/offshore and surface projects, with about 37,000 employees.