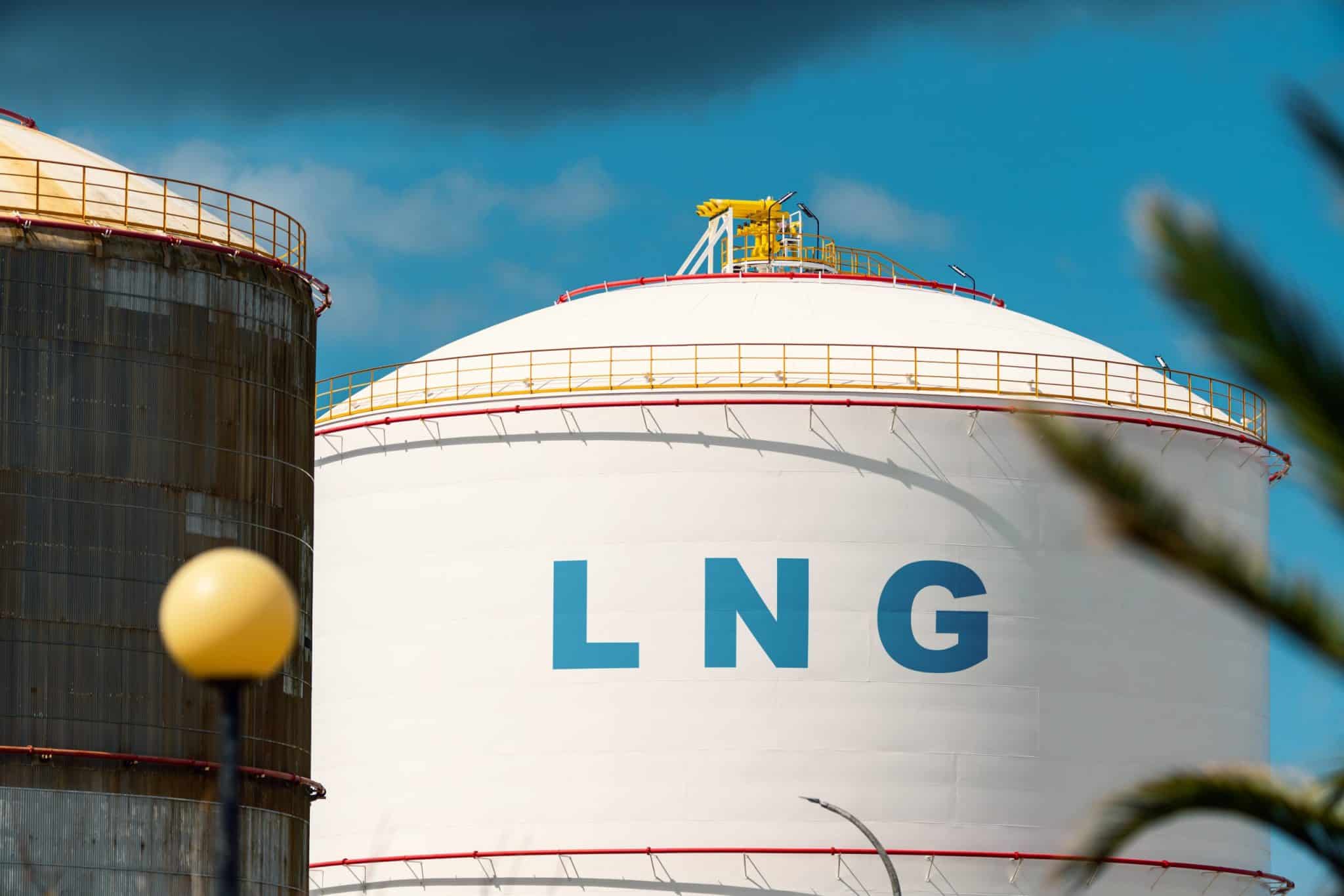 What Is The Role of Import Terminals in LNG Distribution?
Let's first understand what liquefied natural gas (LNG) is.
LNG is the most secure and eco-friendly fossil fuel known today. Its sulfur, carbon, nitrogen, and other greenhouse gas emissions are significantly lower than coal, oil fuels, and other fossil fuels.
The importance of this green fossil fuel in the achievement of net-zero greenhouse gas emissions cannot be overemphasized, especially in the manufacturing and shipping industries. LNG is a product of natural gas and is applicable in power generation for both residential and commercial buildings, as a fuel in the transport sector, and as a cooking fuel in homes.
What is An LNG Import Terminal?
Natural gas exists naturally in natural gas reserves (on-shore or off-shore gas fields) around the world. It is produced in liquefaction plants.
As you'd expect, these liquefaction plants are in close proximity to the natural gas reserves. Upon liquefaction, LNG is shipped/exported via sea and received, stored, and re-gasified in LNG terminals. For local markets, LNG is transported to the terminals via LNG tankers. It's from these terminals that the gas is then distributed to the end user via gas pipelines.
To meet the growing demand for liquefied natural gas, LNG investors have over the past decade pumped big bucks into the design, development, and construction of post-modern LNG terminal units.
As an example, take Joe Sigelman, AG&P CEO and chairman. Joe continues to fund the development and construction of natural gas processing plants across Asia. AG&P's LNG terminals in the Philippines and India have dedicated import, storage, loading, and export facilities. Shrikant Madhav Vaidya, the Chairman of IndianOil Corporation, is another notable investor in the LNG sector.
Under his leadership, the company is building an LNG import terminal at Kamarajar Port that has a capacity of 20 million cubic meters per day. These huge investments underline the significance of LNG import terminals in the LNG value chain.
What Are the Key Roles of Import Terminals In LNG Distribution?
1) Berthing and unloading
LNG terminals are designed for the safe berthing and unloading of large LNG cargo ships. They have all the marine installations and loading articulated arms needed to accommodate & unload large ships of up to 350m in length.
2) LNG storage unit
The terminals either have an inbuilt regasification and storage plant or are in close proximity to one.
Upon unloading, LNG flows to the storage units through special LNG pipes that are designed to withstand temperatures as low as -160°C. The storage units are specially designed to compress and re-condense boil-off gas and send it back to LNG tankers as a way of regulating the pressure in the cargo tanks.
LNG storage tanks are flat-bottom tanks that are designed to hold LNG and maintain it in liquid form under normal atmospheric pressure (natural gas in liquid form is -160°C). The tanks are known as cryogenic tanks because of their ability to cope with the cryogenic temperature of LNG. Their outer walls are sufficiently insulated using pre-stressed reinforced concrete in order to prevent heat from penetrating into the tank and causing the liquefied gas to evaporate.
Sometimes the liquefied gas evaporates in small quantities, and that's where the boil-off gas we mentioned earlier comes from. This is the gas that's captured, compressed, condensed, and fed back into the LNG flow. On top of helping regulate pressure in the cargo tank, this recycling process also prevents the gas from overflowing into the atmosphere and causing the unwanted greenhouse effect.
3) Regasification
At any LNG import terminal, you'll find equipment such as heat exchangers, underwater burners, submerged combustion vaporizers, turbines, and submerged cryogenic high-pressure pumps. These are the equipment that combines to convert liquid natural gas back to the gaseous state. The regasification process happens at a pressure of between 70-100 bars (around 80 times atmospheric pressure).
iv. Distribution
Upon vaporization at the import terminal, LNG is then treated with small amounts of Tetrahydrothiophene (THT) in order to give it an odor. Note that natural gas is odorless and that makes it undetectable and highly risky in case of leakage. THT gives it an artificial odor for easy detection. Treated LNG is then fed into a pipeline network and distributed to residential and industrial end users. Natural gas can also be compressed and distributed for use as a vehicle fuel.
Final word
If the kitchen is the heart of a home, an LNG import terminal is the heart of the entire LNG value chain. The export and import of LNG can't happen without import terminals.
By Elliot Rodhes, January 31, 2023