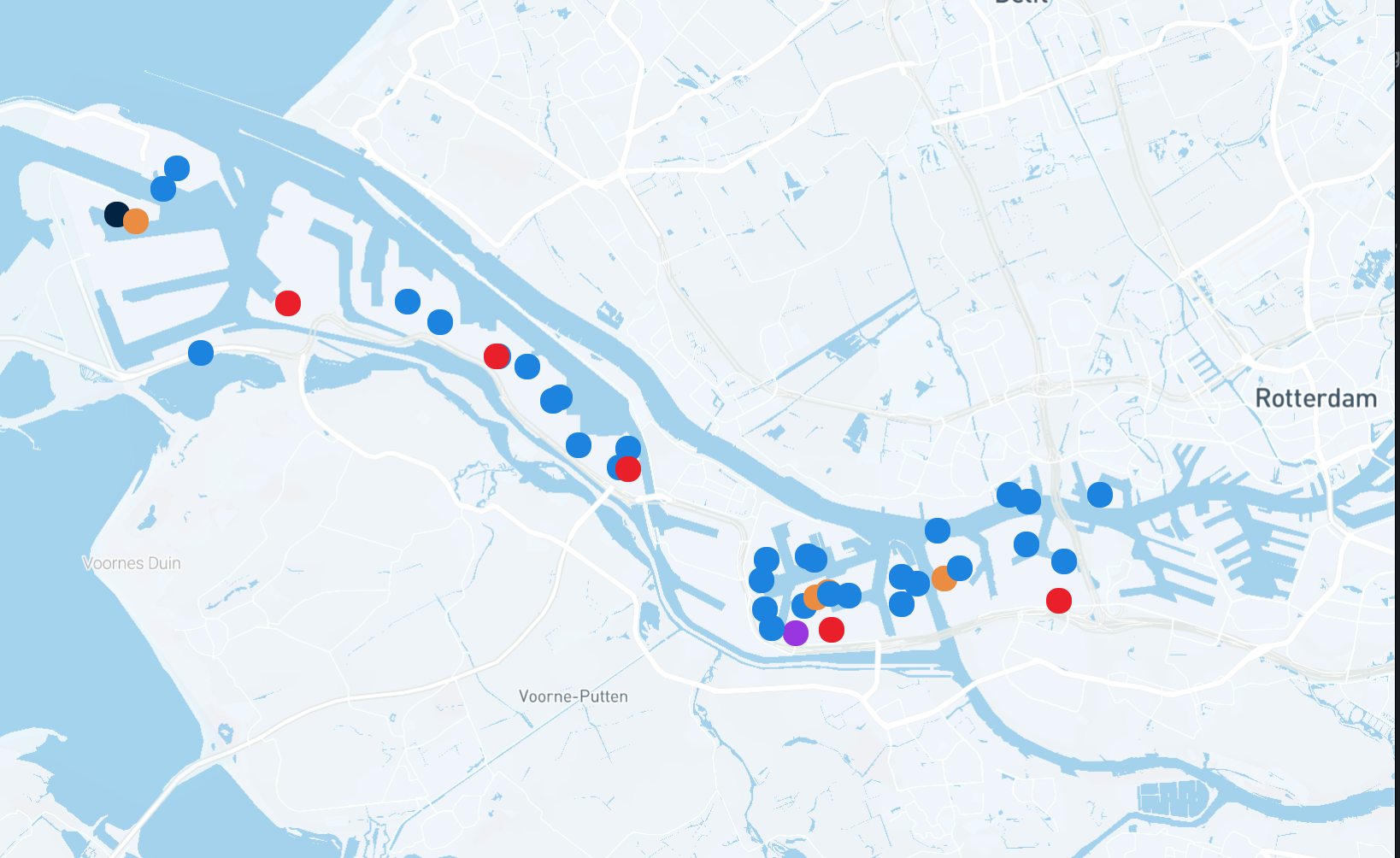 Rotterdam Aims to Supply 4.6 Million MT/Year of Hydrogen by 2030
The Port of Rotterdam could supply 4.6 million mt/year of hydrogen to Europe by 2030 from local production and imports, it said May 10.
That would be a substantial share of the 20 million mt/year of European production and imports the EU targeted by 2030 under its recent REPowerEU package.
The figure was based on "specific projects and realistic plans" that companies and exporting countries are working on, the Port of Rotterdam Authority said.
The hydrogen production could cut CO2 emissions by 46 million mt/year and increase Europe's energy independence, it said.
"Hydrogen made in Latin America or Australia for instance, can be shipped to Rotterdam efficiently and on a large scale, processed here, and then be transported to the hinterland," the Port of Rotterdam said.
The cost of producing renewable hydrogen via alkaline electrolysis in Europe was assessed by Platts at Eur10.89/kg ($11.48/kg) May 9 (Netherlands, including capex), compared with $2.91/kg in Western Australia, according to S&P Global Commodity Insights data.
The proposal from the port and a group of 70 companies and exporting countries was heavily focused on imports.
Around 600,000 mt/year of low-carbon hydrogen is planned to come on stream in the Rotterdam region by 2030, with imports amounting to 4 million mt/year, the port authority said.
Import agreements
There was scope for all carriers of hydrogen to offer varied solutions to consumers in different industries and geographies in the future, Nico Van Dooren, Head of Business Development at Port of Rotterdam Authority, told delegates at the World Hydrogen 2022 Summit and Exhibition May 9.
Van Dooren said the port was looking to develop a full value chain for hydrogen and infrastructure to handle all forms of the energy carrier.
The port has signed a series of outline import agreements in recent months, including with Australia, Brazil, Canada, Chile, Morocco, Oman and Portugal.
In early April, Africa-focused energy company Chariot signed a memorandum of understanding to import renewable hydrogen to the Dutch port, from its planned 10-GW green hydrogen project in Mauritania.
The Port of Rotterdam has also carried out a feasibility study to import hydrogen from Iceland by 2030. And separately, Gasunie, HES International and Vopak are to develop a green ammonia import terminal at Maasvlakte to start operations from 2026.
There are also hydrogen pipeline plans to link the port to other regions, and to potentially take hydrogen inland to industrial centers in Germany and elsewhere.
The port authority cited several companies working on electrolytic hydrogen projects between 2024 and 2026, backed by offshore North Sea wind power. These amount to 2.5 GW of electrolysis capacity by 2030, producing 250,000 mt/year of renewable hydrogen, it said.
A large-scale project is also underway to produce low-carbon hydrogen from refinery gas, it said.
The Port of Rotterdam said two preconditions were needed to boost Europe's hydrogen economy.
First, a hydrogen certification system was needed to prove the renewable credentials of potential imports. And second, a mechanism was required to "close the financial gap between the use of renewable and low-carbon hydrogen and its derivatives compared to their current CO2-emitting alternatives," it said.
Practical pathways
In an April report on the potential for global hydrogen trade, the International Renewable Energy Agency said a mass liquid hydrogen market was viable.
The size of current facilities limited scaling up, but solutions existed, such as changes in compressor size, IRENA said.
That could be improved by moving from piston to centrifugal compressors.
For turbines, developers could look to designs for nitrogen and hydrocarbon turboexpanders, already available for larger plant applications. They could also look to use dynamic gas bearings instead of oil bearings.
"These solutions still need to be engineered, derisked and implemented for liquid hydrogen," IRENA said, comparing LNG as a reference for the nascent hydrogen transportation market.
"The potential for liquefaction to play a role in global hydrogen trade relies upon the possibility of cost reductions both by global learning-by-doing and by scaling up the average plant size to achieve economies of scale," it said.
Existing liquefaction plants consumed 30%-36% of the energy contained in the hydrogen. This could be reduced to 15% with further research, engineering and scaling up, the agency said.
Hydrogen storage, meanwhile, was already deployed at scale, IRENA said.
The largest sphere in operation was NASA's 3,200 cu m store, with construction of a 4,700 cu m sphere heading for operation later this year.
Kawasaki Heavy Industries meanwhile has completed a basic design for a 11,200 cu m spherical tank with a boil-off ratio of less than 0.1% per day.
S&P Global by James Burgess, May 30, 2022