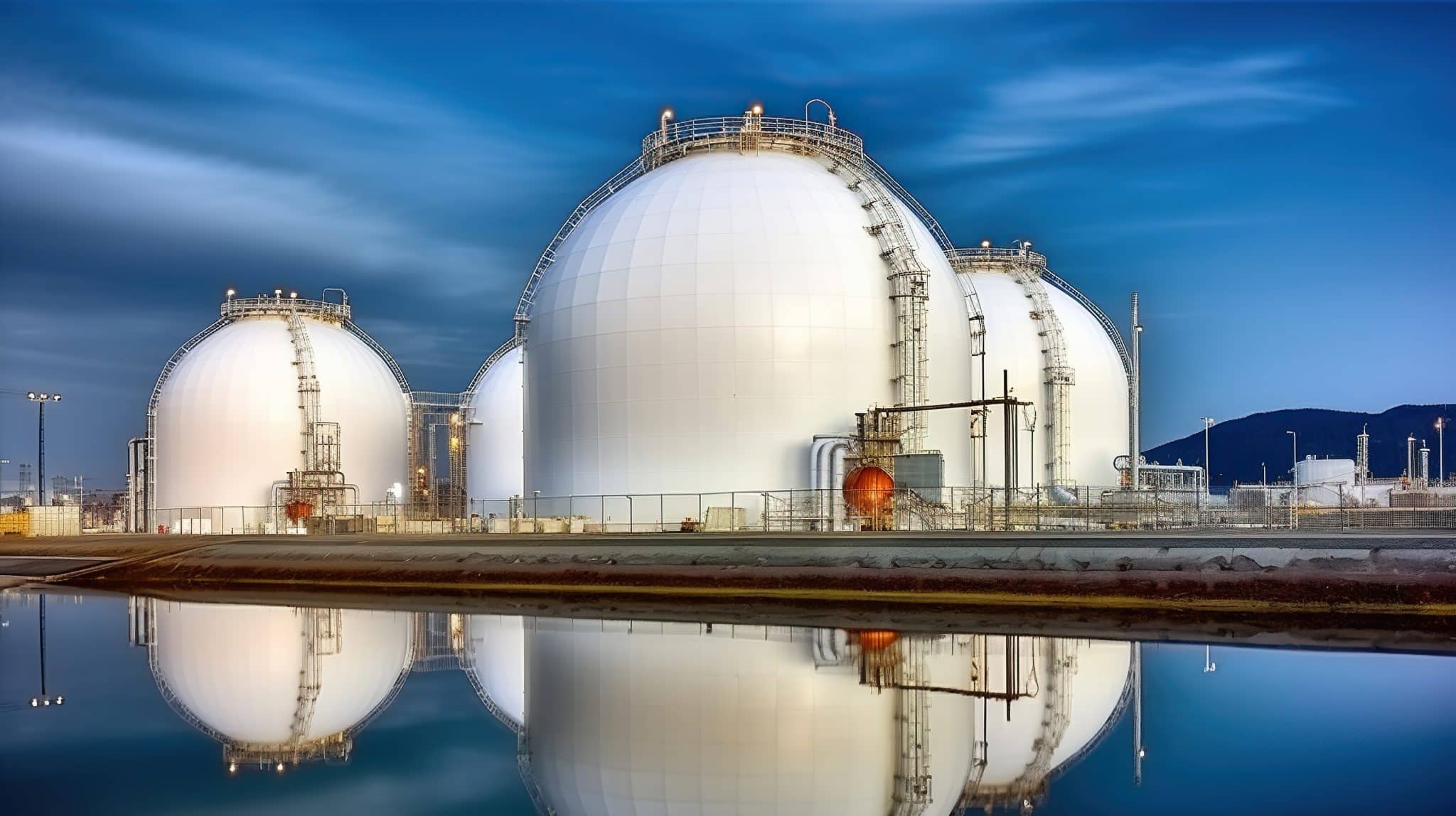 QatarEnergy Inks Multi-Million Tonne 27-year LNG Deal with TotalEnergies
A 27-year agreement signed between QatarEnergy and TotalEnergies will see Qatar supply up to 3.5 million tonnes per annum (MTPA) of liquefied natural gas (LNG) to France.
Affirmed through two long-term LNG sale and purchase agreements (SPAs), LNG will be delivered via ship to the Fos Cavaou LNG receiving terminal in southern France, with deliveries expected to start in 2026.
According to QatarEnergy, the LNG volumes will be sourced from the two joint ventures between the partners that hold interests in Qatar's North Field East (NFE) and North Field South (NFS) projects.
Saad Sherida Al-Kaabi, the Minister of State for Energy Affairs, President and CEO of QatarEnergy, stated that the agreements 'demonstrate our continued commitment to the European markets in general', in particular the French market.
"The State of Qatar has been supplying the French market with LNG since 2009, and the new agreements reflect the joint effort of two trusted partners, QatarEnergy and TotalEnergies, to provide reliable and credible LNG solutions to customers across the globe," he added.
Enthusing about the company's new LNG expansion in Qatar, Al-Kaabi went on to say that the project is the least carbon intensive project in the world.
In addition to its projects in Qatar, the company has bolstered production capacity in the US through the Golden Pass LNG export project in addition to its commitments in LNG receiving terminals in Europe.
The NFE project is expected to increase the LNG production capacity of Qatar from 77mtpa to 11mtpa by 2025 by 2025.
Its second phase, the NFS project, is expected to further increase the LNG production capacity of Qatar from 110mtpa to 126mtpa by 2027.
Fears of overinvestment
A recently published study from the Institute for Energy Economics and Financial Analysis (IEEFA) revealed that France faces potential overinvestment in LNG infrastructure as the utilisation rates of existing terminals drop and gas consumption declines.
The research reveals that the average utilisation rate of France's operational LNG import terminals stood at 60% during the period between January and August 2023.
This was down from the previous year's rate of 74%, casting doubts on the need for the newly arrived floating storage regasification unit (FSRU) at the port of Le Havre.
Despite a 9% decrease in gas usage in 2022, France is considering an expansion of capacity for operational LNG terminals and international gas pipelines.
"If demand continues declining, France and neighbouring European countries risk investing in gas infrastructure that will fail to improve security of energy supply and could become underutilised," said Ana Maria Jaller-Makarewicz, author of the IEEFA report and an energy analyst.
GasWorld, Anthony Wright, October 11, 2023