Discover the power of Market Intelligence in the Tank Terminal industry
Our expertly crafted whitepaper delves deep into the world of Market Intelligence (MI) and its pivotal role in the success of tank terminal businesses. Gain invaluable insights into:

✓ The essence of Market Intelligence: Understand the critical importance of systematic intelligence gathering in enhancing profitability and mitigating risks in the highly dynamic tank terminal sector.
✓ Advanced MI strategies: Learn from market leaders about the implementation of world-class MI practices, and discover the six Key Success Factors and five stages of MI maturity.
✓ MI for competitive edge: Explore how structured and smart MI can revolutionize your approach to business, leading to improved decision-making and increased profitability.
Join the ranks of top-performing tank terminal operators. Download our whitepaper now and start your journey towards unparalleled market intelligence mastery.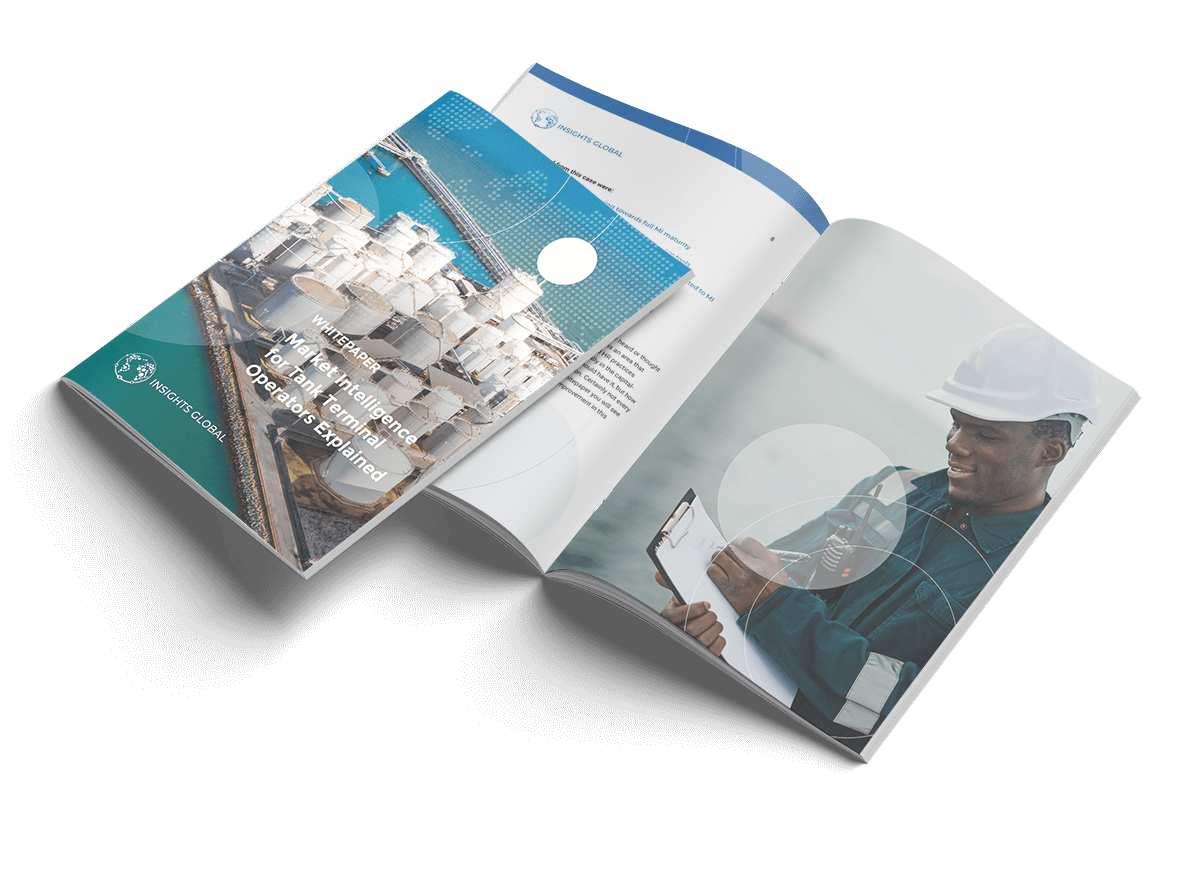 DOWNLOAD THE FREE WHITE PAPER