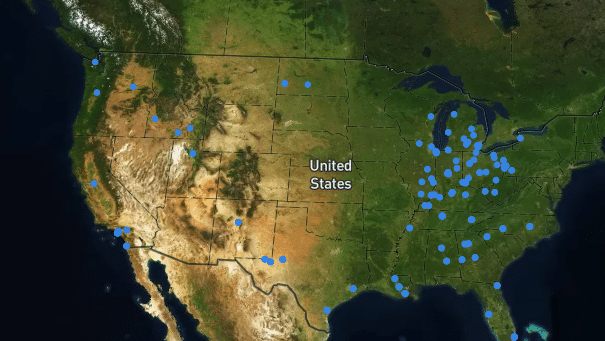 Marathon Petroleum Tops Profit Estimates on High Demand, Tight Supplies
Marathon Petroleum Corp (MPC.N) on Tuesday beat Wall Street expectations for quarterly profit as its margins soared amid tight supplies and high demand for refined products.
The top U.S. refiner also approved an additional $5 billion in stock repurchases, while rival Phillips 66 (PSX.N) returned $1.2 billion to shareholders through dividends and share buybacks during the reported quarter.
Shares of Phillips 66 fell 5.4% after it missed analysts' estimates for quarterly profit, while Marathon rose 1%.
U.S. President Joe Biden's administration has criticized oil firms for pouring cash into shareholder payouts rather than significantly investing in more refining capacity despite short supply.
Marathon's crude capacity utilization was about 94% in the fourth quarter, resulting in total throughput of 2.9 million barrels per day (bpd), which was roughly flat year-over-year.
It expects lower first quarter crude throughput volumes of roughly 2.5 million barrels per day, representing 88% utilization, due to higher turnaround activity in the first half of 2023.
The company's refining and marketing margins surged 81.5% to $28.82 per barrel compared with last year.
Marathon had a 109% margin capture rate – the rate of realized margins rather than benchmark margins – this quarter, and expects to move towards an average of 100% in coming quarters, in part by optimizing fuel production during maintenance periods.
"We have meaningfully changed the way we go to market from a commercial perspective throughout our entire company," said Rick Hessling, Marathon's senior vice president of global feedstocks, on Tuesday's first quarter earnings call.
Realized refining margins for Phillips 66 jumped 65% to $19.73 per barrel.
"Refining margins (for Phillips) were weaker than forecast in the Atlantic Basin and West Coast, driving the earnings miss," said Jason Gabelman, analyst, Cowen and Co.
Profits last year from turning oil into gasoline, diesel and jet fuel hit multi-decade highs as refineries ran at full throttle to meet rising demand amid a supply squeeze following Russia's invasion of Ukraine and plant closings.
The shortage of diesel inventories and the EU ban should continue to support refining margins, according to Marathon's Hessling.
Findlay, Ohio-based Marathon posted fourth-quarter adjusted net income of $6.65 per share compared with analysts' average estimate of $5.67 per share, according to Refinitiv data.
Phillips 66 reported an adjusted income of $4 per share, compared with analysts' expectations of $4.35 per share.
"While (Phillips 66's) total cash return for the quarter was above our estimate, it still falls short of the company's goal of returning 40% of operating cash flow," said Faisal Hersi, analyst at Edward Jones.
Reuters by Arunima Kumar February 7, 2023