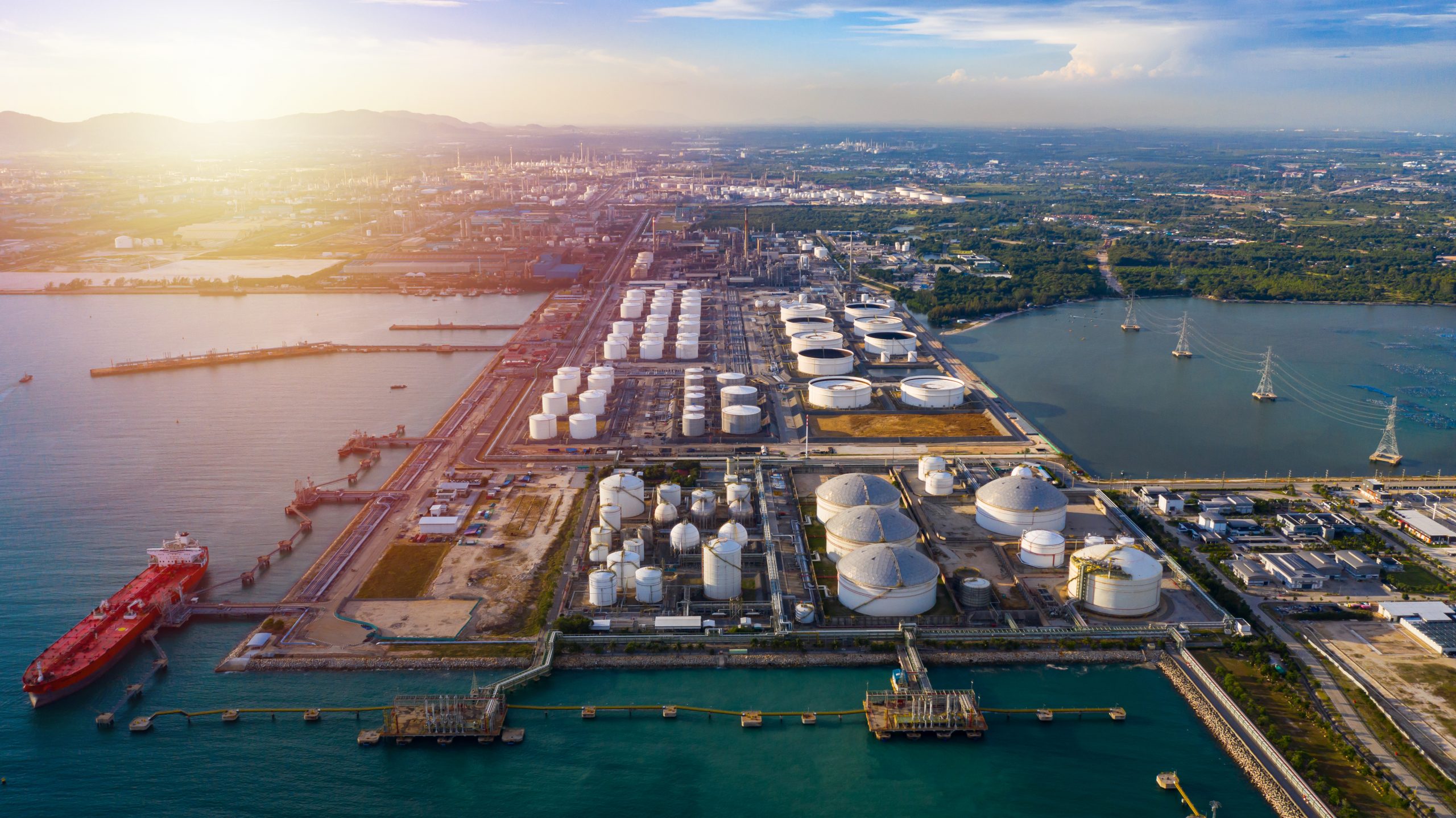 Iraq and UAE Spearhead Downstream Expansion
Oil markets have been affected by financial market challenges, inflation, and the war in Ukraine. Nevertheless, Arab Gulf countries remain resolutely optimistic, evidenced by new refinery and storage plans being developed in Iraq and the UAE.
This week, Iraqi minister of oil Hayan Abdul Ghani said that Baghdad has invited investors to set up seven new oil refineries throughout the country. Ghani said also that bidding has opened for three refineries today, while offers for three other ones are expected on April 2.
Ghani also reiterated that the new investments "constitute a shift in the government's strategy towards encouraging foreign investment in oil refining and opening new horizons for international companies and the local private sector in this industry". Sources have indicated that the first three refinery projects entail a 50,000 bpd refinery in the Southeastern Maysan Governorate, a 70,000 bpd refinery in the Nineveh Governorate in North Iraq, and a 30,000 bpd refining unit in Basra.
The April 2 offers are for a 50,000 bpd refinery in the Southern Dhi Qar Governorate, a 100,000 bpd refinery in Wasit (East Iraq), and a 70,000 bpd refinery in Muthanna (South Iraq). The seventh refinery project is slated to be for a 70,000 bpd refinery in the Western Al Anbar Governorate. 
The refinery expansion strategy comes at a time when Iraq is still struggling to adhere to its OPEC quotas. State-owned Iraqi oil marketeer SOMO reported that in February 2023, Iraq produced around 4.34 million bpd, a small change from the previous month, and still 92,000 bpd below official OPEC quota levels. 
In January 2023 production levels also were around 100,000 bpd below OPEC production quota, while December 2022 levels were at 4.43 million bpd. The main underlying reason for the current low production levels is the maintenance work taking place at the 400,000 bpd West Qurna 2 oil field. The shortfall however contradicts official statements made in January 2023 that other Iraqi oilfields would be able to compensate for lower production at West Qurna 2.
A more positive development this month is the rapprochement between Baghdad and the KRG, which have been at loggerheads about oil revenues from Iraq's northern oil operations. According to Iraqi PM Mohammed Shia' Al Sudani, Baghdad and the KRG government have reached an agreement to end the Baghdad – Erbil dispute over the Kurdistan region's oil revenues.
Al Sudani stated to the press that the Kurdish oil revenues will be put in a single account that both the PM and the Kurdistan PM will have control over.
And the stakes in Iraq's north are huge. Often dubbed as one of the last oil frontiers, the lifting cost for oil remains the lowest in the world at around U$2-3 per barrel, on a par with that of Saudi Arabia, and reserves are vast.
Genel, a major partner working in the Kurdish region oil and natural gas industry, has reported that year-end 2022 gross 2P reserves at its Tawke license (Genel holds 25% working interest) are 327 million barrels.
According to DeGolyer and MacNaughton international petroleum consultants, production was 39 million bpd in 2022 with an upward technical revision of 9 million barrels.
Through implementation and observation of the performance of phase 1 of the Tawke field Enhanced Oil Recovery (EOR) project, 11.7 MMbbls out of 23.3 MMbbls were moved from 2C resources into 2P reserves.
Meanwhile, at its Taq Taq concession (44% working interest, joint operator), gross 2P reserves are 24 million barrels as of end-2022 (26 million barrels at end-2021) after producing 1.6 million barrels according to McDaniel & Associates independent assessment.
And at its Sarta concession (Genel 30% working interest, operator) Genel's estimate for gross 2P reserves is 9 million barrels at the end-2022 mark (32 million barrels at end-2021) following production of 1.7 million barrels after evaluation of results from appraisal wells and pilot production.
At the same time that Iraq is looking to give its downstream industry a nudge, the UAE's plan to create a global oil hub at Fujairah looks much brighter. The Emirate hub is facing pressure due to the increased influx of Russian oil volumes, which has resulted in a strain on available storage and transit options. European markets have banned Russian oil, and Moscow has redirected its flows to Asia, providing an opportunity for Fujairah and other Emirati parties to take advantage.
VTTI Fujairah Terminals commercial manager Maha Abdelmajeed stated at the Fuel Oil Forum (FUJCON) that the terminal has seen a significant influx of Urals and naphtha, which he expects to last in the near future.
However, existing tanks are already full, indicating that Fujairah's storage capacity of 1.1 million cubic meters has been reached.
Vessel data from 2022 shows that Fujairah has received around 12,500 vessels, with total volumes up by approximately 10%. The Port of Fujairah's BD Manager, Martijn Heijboer, expects a healthy appetite for new transit volumes and storage demand.
Additionally, Fujairah is set to commission a dry bulk export facility soon, which will add approximately 18 million tons of aggregate handling capacity in Dibba. By 2050, methanol and LNG are projected to have the top market share of alternative bunker fuels at Fujairah, followed by biofuels and ammonia.
With these developments, Fujairah is expected to be well-positioned to become one of the world's largest bunkering hubs.
OilPrice by Cyril Widdershoven, March 22, 2023