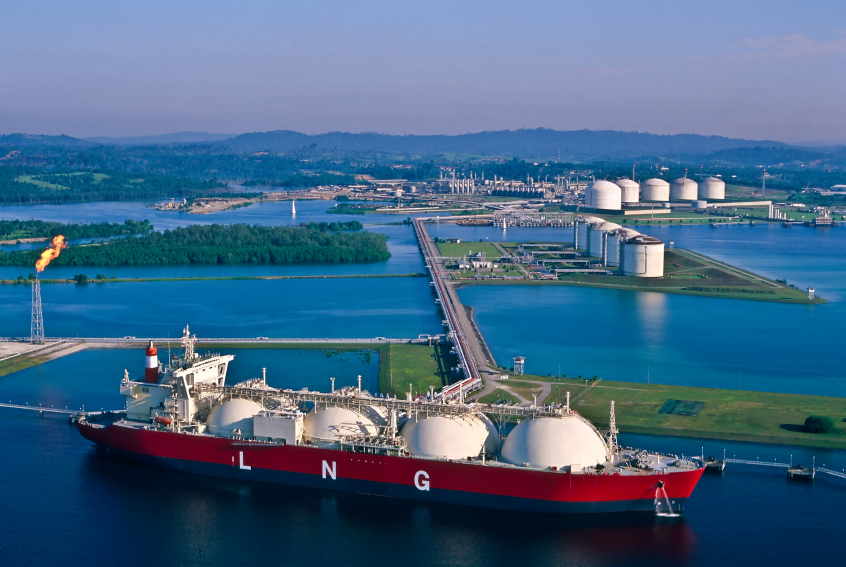 Infrastructure Investments for LNG
On April 11, 2022, it was announced that a "heads of agreement" (HOA) was signed by TotalEnergies (Total) with Sempra Infrastucture, Mitsui & Co. ltd and Japan LNG Investment. Sempra Infrastructure owns 50.2% of the project while Total, Mitsui and Japan LNG Investment each own 16.6%
According to TotalEnergies' Chairman and CEO Patrick Pouyanné: "The expansion of Cameron LNG will contribute to our LNG growth strategy by investing in low-cost, long-term competitive LNG projects with lower GHG emissions." This statement from the CEO was given to the public as a way to justify expansion of the Cameron LNG project located in Louisiana, USA.
This HOA is significant because the companies agreed to jointly increase production capacity to more than 6.75 mn tonnes per year (tpy). They also agreed to add a fourth train to improve on debottlenecking of the plant. Moreover, the project is seen as a way boost exports of USA LNG in the wake of recent events by Russia to affect Europe's energy supply.
If Norway's Equinor took the initiaive to help and solve Europe's energy crisis, then it seems France's TotalEnergies is striving to take the lead in promoting Europe's energy transition. The HOA is an indicator of how seriously the company is taking its ambitions to push Europe forward on the energy transition.
Per OilPrice.com, the French supermajor is the world's largest exporter of USA LNG and the second-largest LNG trader.
With the final investment decison on the Cameron LNG project to come in 2023, Russia's invasion of Ukraine has raised concerns of how more exports of USA LNG can be carried out in the present. On March 25, 2022, a deal between the USA and European Union (EU) was initiated for the USA to increase deliveries of LNG to EU markets in the amount of 15 billion cubic meters. This circumstance reveals how critical USA LNG is to the EU's energy supply mix.
TotalEnergies has been in business with USA LNG since September 2016 when the company acquired 75% of the Barnett Shale assets in North Texas from Oklahoma City-based Chesapeake Energy. Due to declining production, the Barnett shale assets are set to bottom out around 2028. What's important here is that the production capacity at Total's Barnett shale fields will allow the company to regasify its natural gas reserves into LNG at Cameron, in order to transport and export the natural gas from USA to Europe, Asia and African markets.
TotalEnergies is also launching North America's first Cabon Capture & Storage (CCS) project at the Hackberry Carbon Sequestration (HCS) project. According to Thomas Maurisse, senior vice president LNG at TotalEnergies:
We are pleased to join forces with our partners to significantly reduce CO2 emissions at Cameron LNG export terminal, thus enabling us to supply our customers with low-carbon LNG, a key fuel for the energy transition and a valuable asset for diversifying Europe's energy supply
It's essential to point out that even when the largest companies are pushing for ways to successfuly carry out Energy Transition around the globe, that committments to natural gas production and exports via LNG will continue to grow over time. TotalEnergies even highlighted in its 2021 Energy Outlook that natural gas and renewable energy sources would play complementary roles to achieving the energy transition toward Net Zero.
One of the concerns is how geopolitics and international events are going to affect the global energy outlook and prospects.
For instance, Algeria and Morocco have both announced plans to source more gas reserves to the benefit of TotalEnergies, Eni and USA exporters. But underlying political and territorial issues between those two countries are inevitably going to be a major problem. Algeria cut off Morocco's access to its gas pipeline in 2021 after Morocco announced that it would develop LNG terminal capacity.
Upstream has been writing about energy companies that are exploring Africa's potential for LNG pipeline infrastructure as an alternative to Russia and Persian Gulf producers. For instance, Siva Prasad of Rystad Energy said "Asian and European importers will need to consider African priorities as they develop projects, as many African producers are focusing on supplying energy locally as well as to intra-African markets, along with catering to global markets." Prime examples include a a proposed natural gas pipeline from Tanzania to Zambia.
This summer is already signaling a competition for LNG tankers among the world's largest energy companies — TotalEnergies, Shell, China Unipec — to stock up on LNG supplies ahead of the winter season in 2022. Because of this trend the price of LNG carriers is rising to the highest levels in 10 years, at around $120,000 a day, as LNG import demand is expected to grow higher and higher for developed countries.
Here's another illustration of how more infrastructure investment is needed for FLNG. According to Spanish Energy Minister Teresa Ribera a gas pipeline from Portugal, through Spain, could be built in less than one year for the benefit of France, Spain and other European energy consumers. Calling it a "new interconnection" German Chancellor Olaf Scholz agreed that the pipeline would be beneficial to Europe's energy supply dilemmas.
This is essentially an issue of increasing liquified natural gas (LNG) imports to Europe. With the capacity of Portugal to receive LNG at its terminals on the coastline, it is a perfect way for France to receive more imports of LNG.
However, this plan has been in the works since 2019 as the Spanish grid operator Enagas called for the pipeline to be abandoned.
By Medium, September 20, 2022