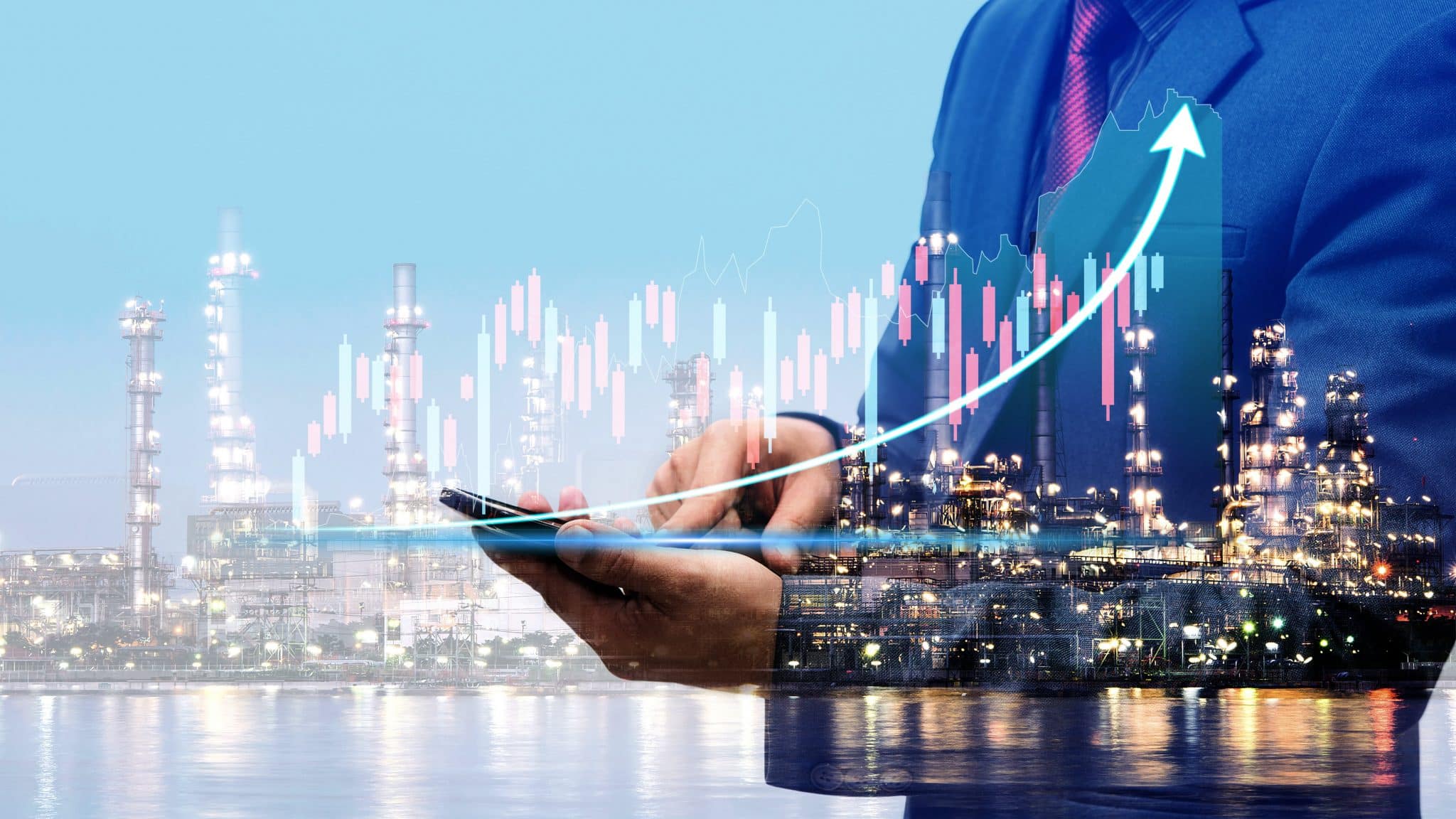 Could Occidental Petroleum Really Become the Next ExxonMobil?
The oil companies share a lot of similarities.
ExxonMobil (XOM -0.89%) is a global oil and gas industry behemoth. It's a leading hydrocarbon producer. It also boasts a globally integrated business, enabling it to maximize the value of the hydrocarbons it produces. Meanwhile, Exxon has an emerging low-carbon business.
Occidental Petroleum (OXY -0.59%) shares many of those same features, albeit on a smaller scale. However, the company has grand growth ambitions – it beat out oil giant Chevron (CVX -0.62%) to acquire Anadarko Petroleum in 2019. Here's a look at whether it could eventually become a mega-cap oil stock like Exxon.
How Occidental stacks up against ExxonMobil
ExxonMobil is currently the largest U.S. oil company by market cap:
As that chart shows, Exxon is over seven times the size of Occidental Petroleum, which currently ranks as the 6th largest U.S. energy company.
Exxon has a much larger global production base. The company produced an average of 3.8 million barrels of oil equivalent per day (BOE/d) during the first quarter. For comparison, Occidental Petroleum produced 1.2 million BOE/d during the period.
However, oil and gas production is only part of Exxon's story. The company's integrated operations also feature a large-scale downstream business of refining, chemicals, and marketing assets. Exxon's downstream business is a big value driver. The company generated over $4 billion in energy products earnings during the first quarter to go along with nearly $6.5 billion of upstream production earnings.
Occidental Petroleum isn't nearly as integrated as Exxon. It has some midstream assets, including owning a stake in Western Midstream (WES -0.50%). It also has a chemicals business, OxyChem. However, they're not big earnings drivers for the company. OxyChem produced $472 million of income in the first quarter, while the company's midstream and marketing business only generated $2 million of income.
Add in its oil and gas earnings, and Occidental Petroleum's total earnings were only $1.1 billion in the first quarter. Exxon's profits were almost 10 times higher at $11.4 billion.
What can Occidental Petroleum do to bridge the gap?
The quickest path for Occidental to join Exxon as a mega-cap oil stock is to continue making needle-moving acquisitions like Anadarko Petroleum. It could pursue a merger of equals transaction with a rival like Pioneer Natural Resources (PXD -2.39%), which would boost its market cap up into the triple digits. However, it would have competition since Exxon has already set its sights on acquiring Pioneer to beef up its presence in the Permian Basin.
If it wanted to become more like Exxon, the company could seek to build a more integrated platform by acquiring a refiner like Phillips 66 or Marathon Petroleum. Both refiners used to be part of an integrated oil company (ConocoPhillips and Marathon Oil , respectively).
However, those formerly integrated oil companies spun off their refining and midstream assets over a decade ago so that each company had the freedom to independently pursue growth opportunities.
While Occidental may eventually pursue another needle-moving acquisition, its main focus is organically growing its oil and gas production and carbon capture and storage (CCS) platform. CCS could be a major growth driver. Occidental estimates CCS could eventually become a $3 trillion-$5 trillion global market. The company believes that one day it could generate as much earnings from CCS as it currently makes from producing oil and gas.
The company is investing heavily to build out its CCS capabilities. Occidental is spending more than $1 billion to build the first of what it hopes will be many direct air capture plants to pull carbon dioxide out of the air. It's also working to develop sequestration hubs.
However, Occidental isn't alone in seeking to capture the CCS opportunity. Exxon is also working to capitalize on what it believes will be a multibillion-dollar revenue opportunity for the company. Exxon thinks CCS could eventually supply it with steadier revenue to help offset some of the volatility of its oil and gas business.
Occidental Petroleum has a long way to grow
Occidental has shown it wants to become a big oil company by wrestling Anadarko away from Chevron a few years ago.
However, to become the next Exxon, it would either need to become more integrated by acquiring a refiner or show it can go toe-to-toe with Exxon in capturing the emerging CCS opportunity. While Occidental could eventually boast an Exxon-sized market cap, it has a long way to grow to catch up to that oil behemoth.
The Motley Fool by Matthew DiLallo, May 23, 2023