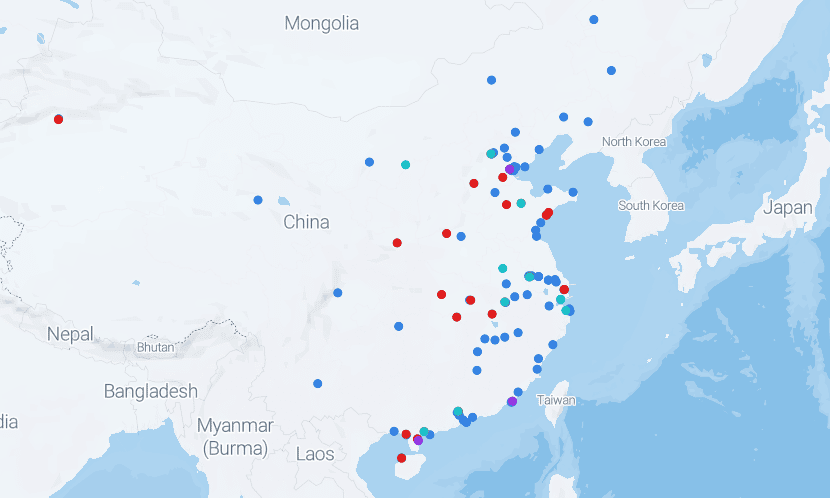 Chinese Oil Giant Sinopec Likely to Enter Lankan Fuel Market Amid Beijing's Debt-Trap
As Sri Lanka remains mired in Chinese debt, China's largest petrochemical giant, Sinopec, is expected to begin retail operations in the Lankan gasoline market, according to local media quoting sources.
According to reports, Sinopec is set to join the Sri Lankan market for the purpose of importing, distributing, and selling petroleum products, according to the Daily Mirror. This comes after Sri Lankan Cabinet Ministers accepted a plan in June to enable additional corporations from oil-producing countries to import oil and begin retail operations in Sri Lanka.
Kanchana Wijesekera, Minister of Power and Energy, presented the suggestion.
It is important to remember that the biggest economic crisis in Sri Lanka's history has resulted in a severe scarcity of vital products such as fuel. Long lines at petrol stations are the new normal in Sri Lanka, and prices vary according to supply.
The country's economy is bracing for a rapid contraction due to a scarcity of basic supplies for manufacturing, an 80 percent devaluation of the currency since March 2022, a lack of foreign reserves, and the failure of the country to pay its international debt commitments.
A serious foreign exchange shortage motivated the recent decision to allow the Chinese to enter Sri Lanka's petroleum retail business. At the moment, the state-owned Ceylon Petroleum Corporation supplies 90 percent of Sri Lanka's fuel, while Lanka Indian Oil Corporation supplies the remaining 10 percent (IOC).
Sinopec already has a presence in Hambantota, where it runs an oil storage.
Sri Lanka has been experiencing an expanding economic crisis since the beginning of 2022, and the government has defaulted on its international loans. According to the UN, 5.7 million people "require immediate humanitarian assistance."
According to a media source, although Sri Lanka is experiencing its greatest economic crisis since independence, with food and fuel shortages, China has turned a blind eye to the problem and transferred blame to the borrower.
Despite the epidemic, the government was attempting to recover its economy, but the tourist industry was severely harmed, according to an article in the Global Strat View think-tank. Tourism accounts for 10 to 15% of the Sri Lankan GDP.
The COVID-19 problem, the loss of visitors, excessive government spending and tax cuts depleting state income, and the use of money for ventures with low returns have all led to Sri Lanka's economic disaster.
Sri Lanka sought assistance from China, requesting a USD 1 billion loan to cover repayments and a USD 1.5 billion credit line to purchase Chinese goods; but, despite months of discussions, no progress was made.
newsx by Vaishali Sharma, August 23, 2022