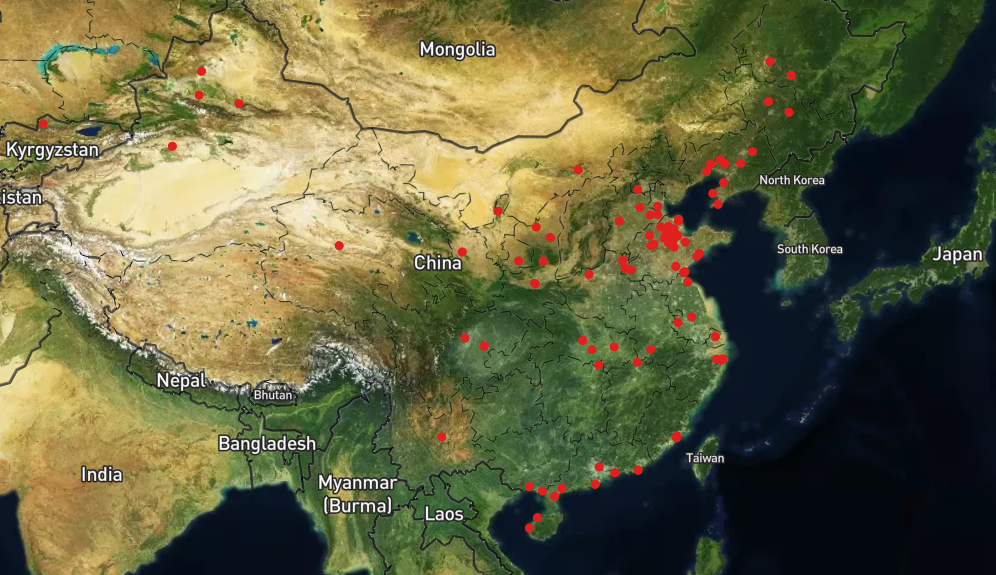 China Takes Top Spot in Global Refining Capacity But Output Lags U.S.
China's oil refining capacity overtook the United States as the world's largest in 2022, an industry official said on Thursday, though its production of fuel products lagged the United States due to low utilization rates.
Total refining capacity in China expanded to 920 million tonnes per year, or 18.4 million barrels per day (bpd), in 2022 Fu Xiangsheng, vice president of the China Petroleum and Chemical Industry Association, told reporters.
That compares with U.S. refining capacity as of December at 17.6 million bpd, according to the International Energy Agency's latest oil market report.
China's recent wave of refinery expansions has been led by state-run PetroChina and large private firms such as Zhejiang Rongsheng group and Jiangsu Shenghong Petrochemical, mainly to fill a supply gap in petrochemicals rather than transportation fuels.
China's total refined products output last year was less than 700 million tonnes (5.1 billion barrels), at an average plant utilisation rate of around 70%, the association said, compared with more than 800 million tonnes in the United States, where average utilisation exceeded 90%.
China has 32 refineries with at least 200,000 bpd capacity each, according to the association, citing the launch of a new facility built by PetroChina (601857.SS) in Jieyang in Guangdong province as a recent example of the country's growing capacity.
Reuters by Andrew Hayley, February 23, 2023