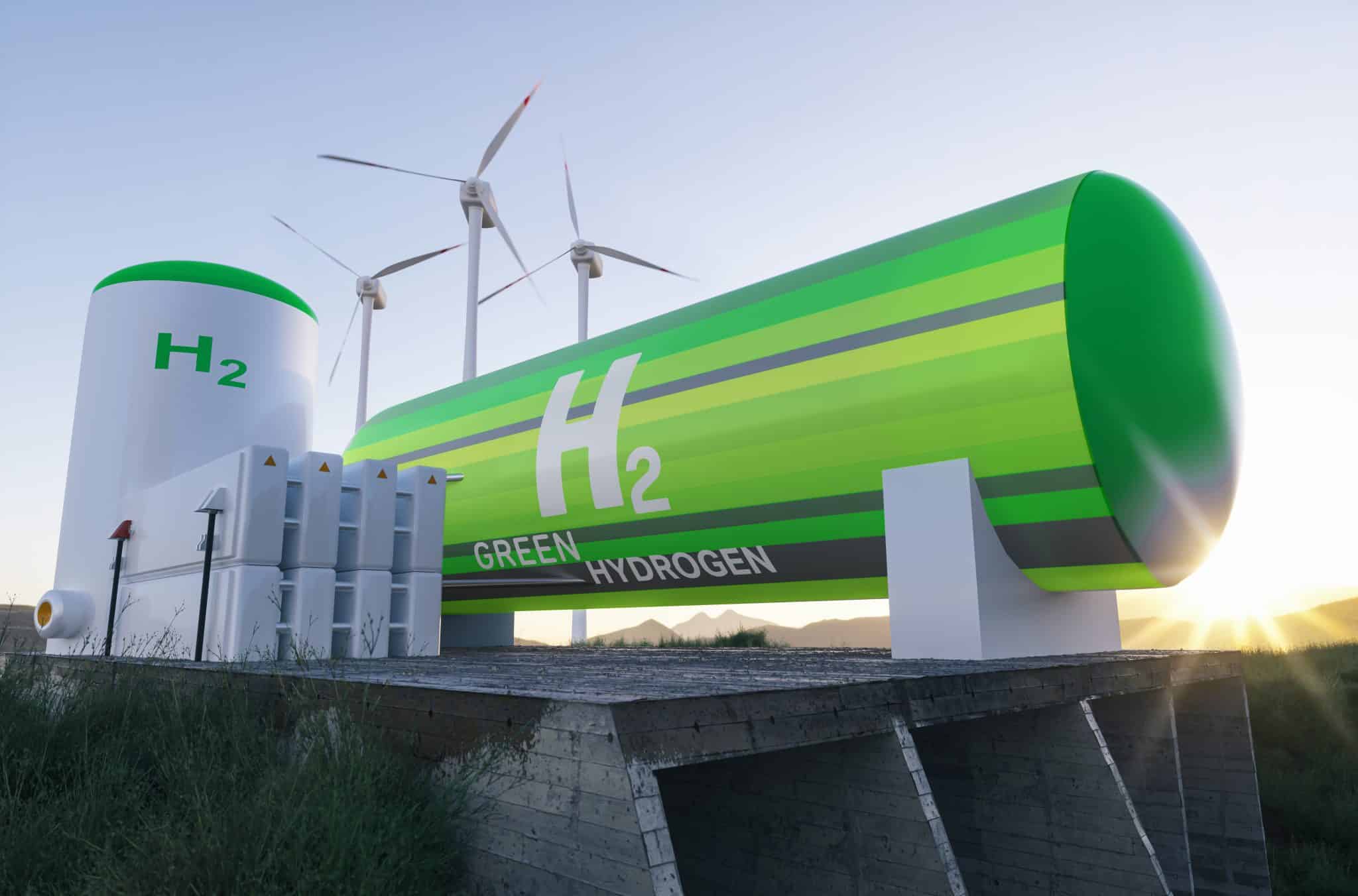 BP Completes Feasibility Study for Green Hydrogen Hub in Australia, and Invests in Advanced Ionics
BP HAS completed a concept development phase study into its large-scale green hydrogen hub, H2Kwinana, in Western Australia and is now a step closer to achieving a final investment decision for the project.
In separate news, the firm has also led a US$12.5m investment in green hydrogen specialist Advanced Ionics, a climate-tech startup from Milwaukee, US.
Established in 1955, and serving as an import terminal since 2021, Kwinana is the site of a former BP oil refinery.
Subject to internal and government approvals, however, BP, in partnership with Macquarie Group, is planning on turning the facility into an energy hub that along with producing green hydrogen to support domestic and export demand, will also produce sustainable aviation fuel (SAF) and hydrogenated vegetable oil (HVO), also known as renewable diesel.
The hub proposes the installation of an electrolyser of at least 75 MW, hydrogen storage, compression, and truck loading facilities, and upgrades to BP's existing on-site hydrogen pipeline.
As part of the study, three hydrogen production scenarios were evaluated; the first would see hydrogen production of 44 t/d; the second, 143 t/d, while a potential growth target of 429 t/d was selected as the third and final case. According to the Commonwealth Scientific and Industrial Research Organisation (CSIRO), this latter option for a large plant design is achievable.
CSIRO also notes the cost estimates for each of these scenarios at A$334m–399m (US$213m–219m), A$1.25bn–1.49bn, and A$2.43bn–2.92bn, respectively.
The project has already received funding support from state and federal sources, including a grant of up to A$70m for the development of the site, and A$300,000 in 2021 from the Western Australian Renewable Hydrogen Fund.
BP, which is also a member of the Australian Hydrogen Council and the Global Hydrogen Council, said on their website: "BP's transformation of the Kwinana site recognises the crucial role hydrogen and renewable fuels have to play in helping to decarbonize energy intensive industries like mining, minerals processing and heavy transport in Australia and across the Asia Pacific.
"In partnership with governments, customers and stakeholders, we will use our experience to create the fuels and jobs to power the energy transition."
In support of the planned project to produce SAF and biodiesel from bio feedstocks at Kwinana, BP has awarded Technip Energies a contract that covers the engineering, procurement, and fabrication (EPF) of a modularised hydrogen production unit.
The unit will have a capacity of 33,000 m3/h using Technip Energies' SMR proprietary technology and will be capable of producing hydrogen from either natural gas or biogas produced by the Kwinana biorefinery.
Electrolyser venture
With over US$1bn already invested in technology companies, one of BP's latest additions to its global portfolio of hydrogen projects is a sizeable investment into Advanced Ionics, a firm specialising in electrolyser technology.
The funding round, which closed at US$12.5m and included Clean Energy Ventures, Mitsubishi Heavy Industries, and GVP Climate as additional investors, will help Advanced Ionics' grow their Symbion water vapour electrolyser technology for heavy industry. 
Symbion helps reduce the cost and electricity requirements for green hydrogen production by symbiotically integrating with standard industrial processes to harness available heat.
The electrolyser stack requires less than 35 kWh/kg of produced hydrogen compared to more than 50 kWh/kg for typical electrolysers. This lower electricity requirement could make green hydrogen accessible for less than $1/kg at scale. In addition, the system is made of widely available steels and other simple materials rather than expensive metals or materials common in other electrolysers, the firm explained.
Gareth Burns, vice-president of BP ventures, said: "Advanced Ionics' technology has the potential to drive down cost and disrupt the hydrogen market. We look forward to working with Advanced Ionics on the next stage of its growth."
Advanced Ionics was recognised for its technology as a finalist in BloombergNEF's Pioneers award for 2023. The Pioneers award recognises early-stage companies seeking to introduce innovations to guide the world towards a net-zero economy.
By The chemical Engineer, September 29, 2023