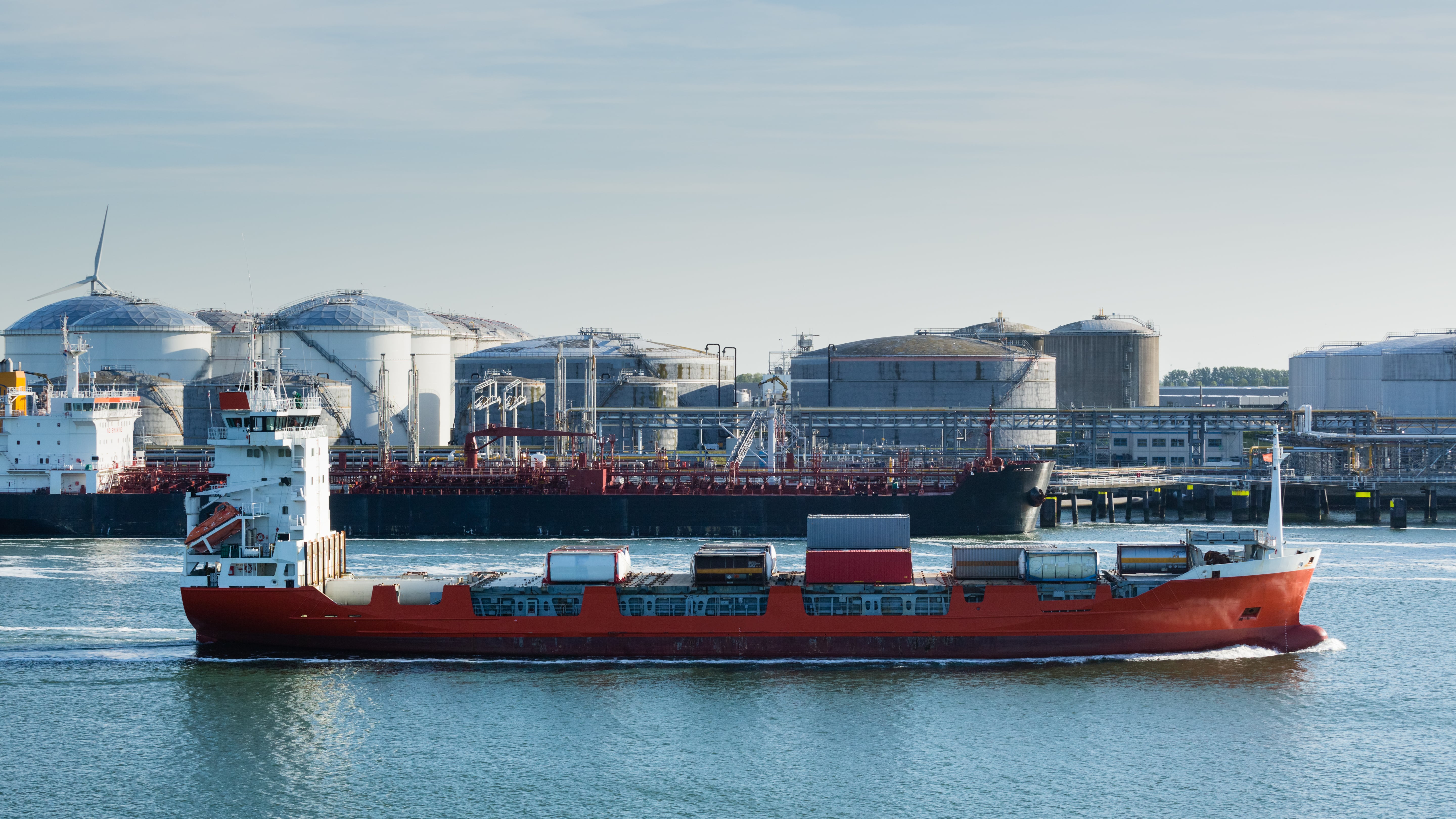 ARA independent oil product stocks tick up (Week 24 – 2022)
Independently-held oil product inventories in the Amsterdam-Rotterdam-Antwerp (ARA) area rose during the week to 15 June, supported by a sharp increase in naphtha stocks, according to the latest data from consultancy Insights Global.
Refined product inventories at ARA stayed, continuing a trend that started in September 2021, having averaged during the preceding nine months.
Firm demand for transport fuels, relative to supply, means that the gasoline and diesel markets are both steeply backwardated and there is little incentive to store cargoes in tank.
The situation is reversed with naphtha, which is heavily oversupplied. A contango between the front and second months makes tank storage the best option for many in the European market, and stocks jumped on the week.
Tankers arrived from France, Libya, Poland, Russia, Turkey and the US, while none departed. Low demand from Asia-Pacific means that northwest Europe remains an attractive arbitrage destination.
Inventories of everything else except fuel oil fell on the week. Gasoil stocks dropped to reach their lowest since April 2014.
The market in the ARA area was generally quiet, and flows of gasoil barges to destinations along the river Rhine were at their lowest since Insights Global began collecting Rhine flow data in 2017, with the exception of periods when water levels were high or low enough to disrupt shipping.
Tankers arrived from France, Qatar, Russia and Spain, and departed for Latvia, the UK and west Africa.
Gasoline stocks fell to four-week low, and barge movements around the region slowed on the week. Notional refining margins for gasoline are at multi-year highs but the high prices of blending components continue to make it difficult to blend new cargoes economically.
Flows to the US fell as a result. Tankers departed for the Mediterranean, Mexico, the US and west Africa, and arrived from Denmark, Italy, Spain, Turkey and the UK.
Fuel oil stocks rose to reach their highest since early December 2021, supported by the arrival of cargoes from Germany, Ireland, Latvia, Russia, Sweden and the UK, while cargoes departed for the Mediterranean, the US and west Africa.
Jet fuel inventories were down, with no tankers arriving and some small cargoes leaving for the UK.
Reporter: Thomas Warner